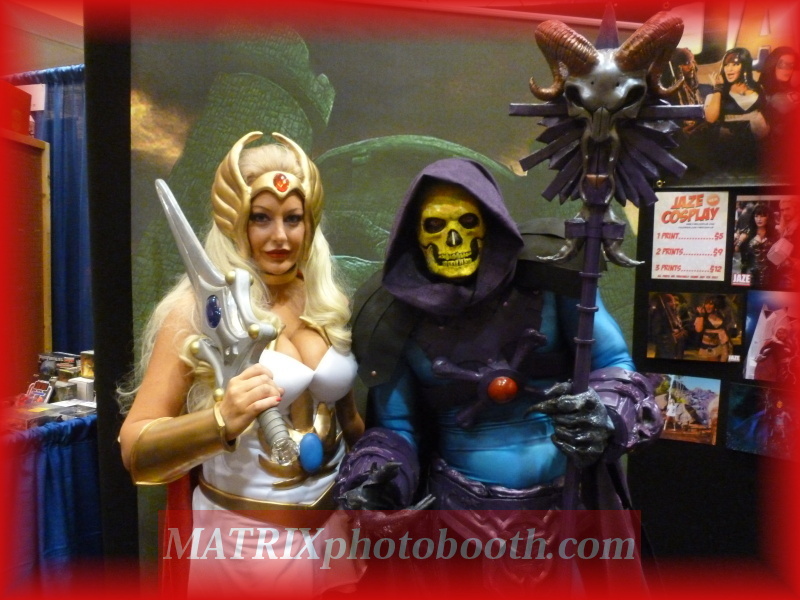 Once again, I wasn't able to go to Power-Con, which was held a couple weekends ago. Luckily for me, our buddy Richard, aka ActionFiguresRule, from the MATRIX Photo Booth and AFR Studio sent us over a hundred pics he snapped at the event.
There's cosplay, internet and media personalities, Masters of the Universe Classics, Teenage Mutant Ninja Turtles, and the Four Horsemen properties – Gothitropolis Ravens, Power Lords, and Outer Space Men. Richard even captured portions of the Power-Con auction and cosplay contest. Fun stuff!
These pictures are brought to you by the MATRIX Photo Booth and AFR Studio.

(MATRIX Photo Booth)
MATRIX Photo Booth provides fun, easy, affordable magic moments at any event. Be it wedding, birthday, anniversary, holiday, corporate, or anything in between, we're here to help and serve you. Based in sunny San Diego, we service all of Southern California and will travel to your location (certain restrictions and fees do apply). Visit us atwww.matrixphotobooth.com or facebook (MATRIX Photo Booth) today!

(Deviant Art: AFR Studio)
AFR Studio specializes in custom-made, scratch-built, premium collectible action figures and mini statues. We produce one-of-kind and small batch production pieces. We're all about collaboration and getting stuff made that would otherwise never see the light of day. If you have a special project in mind, then let us help you make it a reality. Contact us today for a quote at [email protected]!