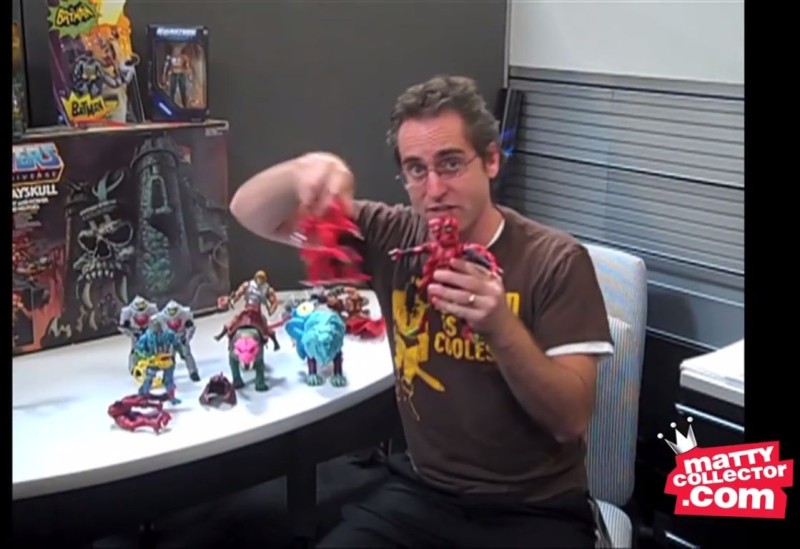 In this post-Power-Con update, Toy Guru runs through some of the finer features of the Masters of the Universe Classics reveals. Some of the highlights: Battle Lion parts can convert Battle Cat to his 200X version, Horde Troopers come with two of each accessory, and Modulok can come apart everywhere the vintage figure did – except at the torso.
DC Universe Classics fans, don't torture yourself over the hook-handed Aquaman sitting carded on top of the Castle Grayskull box. I'm betting that production was underway for him even while Club Infinite Earths was starting its death throes. I'm not really a fan of the look, but I do want a Morrison JLA, so if he does go up for sale, I'll try to get him.
Straight from 2013 Power-Con, Toy Guru's got reveals from the 2014 Masters of the Universe lineup, including Battle Lion, Horde Troopers (come with two of every accessory!), Hydron, and a demo of Modulok, plus a quick update on Glimmer. Want more? Keep your eye on this spot because we'll have more coming from New York Comic-Con in October!