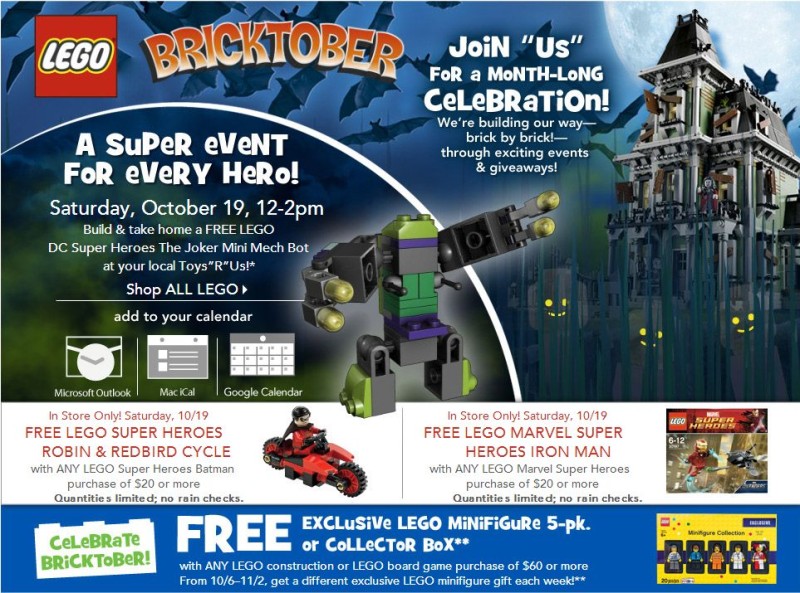 So I may not be buying a Legendary Scale Doctor Doom from Sideshow, but a LEGO Doctor Doom minifigure might fit in the budget. This Saturday in Toys R Us stores would make sense. From Noon to 2PM on 10/19 (that's tomorrow), Toys R Us is holding a special in-store promotion – build a LEGO Joker mini-mech-bot and take it home for free. And there's more – if you buy over $20 worth of qualifying LEGO Batman, you can get Robin and his Redbird cycle, also for free. Same goes with $20 or more of LEGO Marvel Super Heroes – you get a free Iron Man.
As you can imagine, supplies will be limited, so get there early and build away! Happy shopping!
via In Store Events, Prizes, Games, Giveaways, Activities – Toys"R"Us.