Maybe I've been conditioned over the years by quick sell-outs, but it was still somewhat of a shock to check in on the Mattycollector December sale to find that the big three Epic Creations items, the Masters of the Universe Classics Castle Grayskull, and the prop replicas for the Batman Utility Belt and the Ghostbusters Neutrino Wand, are all still in stock. None of the three are even at the point where they've got the special tags indicating they're "Almost Gone." This is particularly surprising for the Castle – from the point of pre-order through the pre-hype for this sale, Mattel has consistently said that they'd have just a very limited amount of Castles for day-of sales.
If we don't see this change in the short term, here's what I've reasoned could be behind the slower than expected sales.
Mattel overestimated the size of the market. This might apply more for the Batman Classic TV Series Utility Belt, since this is the first big product for that license. But for Masters of the Universe Classics, there's been sales data for the action figures for the past few years. And Ghostbusters have had a couple of props sales to look at for market sizing purposes.
The perceived value isn't there. The Castle is $300, the Wand $130, and the Utility Belt is $125. The Castle is significantly more than when it was up for pre-order, and then there's a pretty hefty shipping charge on top of it. I had a blast opening up the Castle and putting it together, but that price tag is a big hump to get over. The Wand might feel incomplete without the Proton Pack. And maybe the Utility Belt deserves a few more accessories.
The timing is bad. We're right at the holidays, and there's a lot of other people that need gifts to go under their trees. Maybe putting these big ticket items up for sale in October or November would have been better, when people weren't feeling the pinch with all the gift purchases.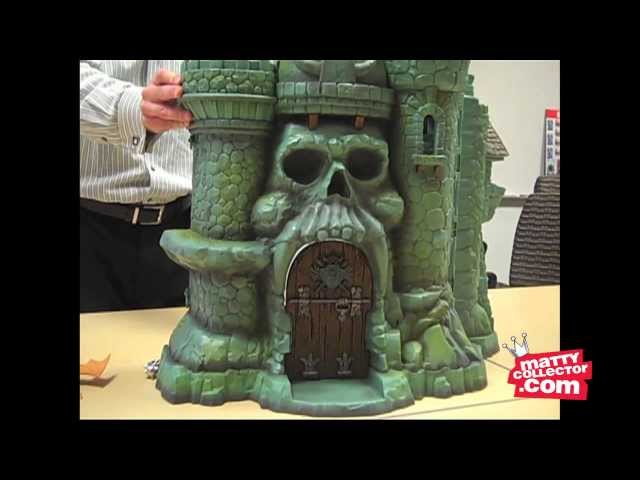 Of course, just a couple days (and Early Access) into the sale is too soon to say there's trouble with Epic Creations. But when I checked Mattycollector last night, there was not one single item that had sold out. That includes the regular MOTUC and DC figures (even the limited Club Filmation Strong-Or), as well as the "essentials" items. Toy Guru had said a lot of the essentials were running low on stock, even before the ill-named Cyber Monday sale (that started on a Tuesday and lasted 8 days). If this keeps up, it's not a good way for Mattycollector to end 2013.