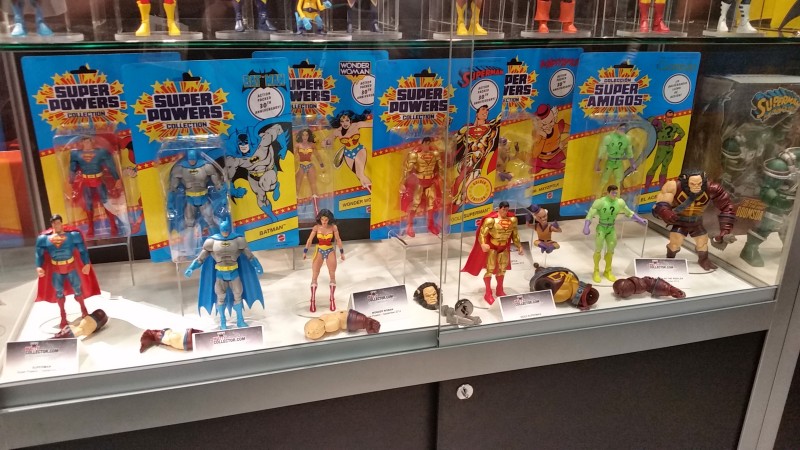 I know – for fans of DC Universe Classics, it's a tough time to be following Mattel and their DC offerings this year. The 4-inch Multiverse line seems to have some legs, but it's just not my cup of tea – I'm not averse to 4-inch lines, but between the chunky sculpts and hit-or-miss articulation, I'm not collecting.
Most of the remaining DC Universe Classic figures were shown at Preview Night, but the Damien Wayne Robin from a few Toy Fairs back was not on display. The Batman '66 line is stalled – the only new figure was a Yvonne Craig Batgirl, but that's in a multi-pack – I think that signals the end of the line.
Check out the showing of Mattel's DC lines for Preview Night – the Mattel Mattypalooza panel is Friday, but I'm not holding my breath for more DC figures – at least not ones to my liking.