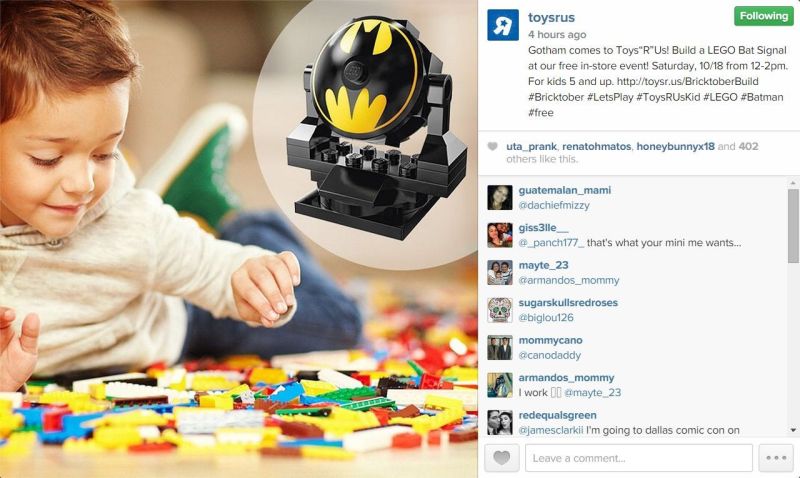 If you're a fan of LEGO and Batman, then get to your local Toys R Us on Saturday, 10/18 (that's tomorrow) between 12 and 2PM. Build a free Bat Signal and shop for LEGO! It's free for kids 5 and up – the fine print says "intended for children" but I think big kids like you and me would qualify too – especially if you've got a LEGO DC Comics Super Heros set, some of which are on sale, in hand.
Gotham comes to Toys"R"Us! Build a LEGO Bat Signal at our free in-store event! Saturday, 10/18 from 12-2pm. For kids 5 and up. http://toysr.us/BricktoberBuild #Bricktober #LetsPlay #ToysRUsKid #LEGO #Batman #free
via Photo by toysrus.