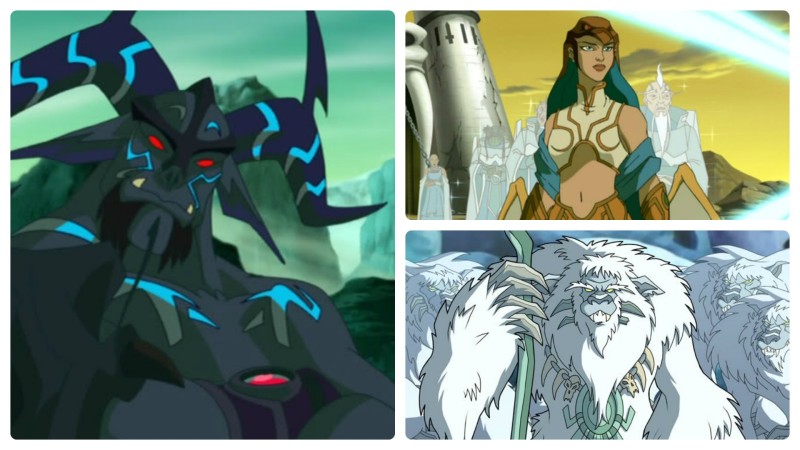 The final three characters have been revealed for the Mattycollector Club 200X subscription, which Mattel announced at Toy Fair 2015 for the second half of this year. Prahvus, Queen Grayskull, and King Chooblah will be joining Callix, Evil Seed, Ceratus, and five disembodied 200X heads (the exclusive Eternian Heads accessory pack) to round out the six month sub.
The selection reminded me of one aspect I really liked about the 200X cartoon – the flashbacks to the times before He-Man really gave some good backstory and broadened the MOTU universe.
Queen Grayskull (aka Veena) may not have been heavily featured, but as the wife of King Grayskull and the first sorceress, she's an important character from Preternia. Prahvus comes from more recent Eternian history, facing off against the present-day Sorceress when she was younger, and playing a central part in the origin of Stinkor. And King Chooblah is the Kulatak elder that joins King Randor's present day Eternian Council.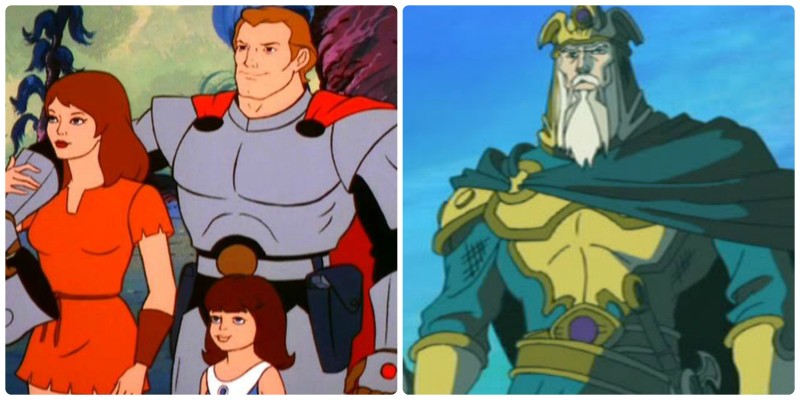 Like we saw when Club Filmation finished without giving She-Ra fans their General Sunder, another member of the military has gotten denied in Club 200X – Captain Miro, father of Randor and Skeletor née Keldor. While it could be argued that Sunder is a relatively minor character in Princess of Power, it's a tougher sell for Miro in MOTU 200X. And Miro was upgraded back to King in the Classics bios. Do you think King Miro could make a surprise appearance in Club Eternia later this year?
Club 200X will be up for sale for a month starting Monday, February 23. Like Club Eternia, it will be available with both monthly and quarterly shipping options – the latter is intended to save you money on shipping, but since that option just started this year for Club Eternia, it's not yet clear just how much will be saved.
Are you in for Club 200X? Who's still missing from your most wanted Masters of the Universe?