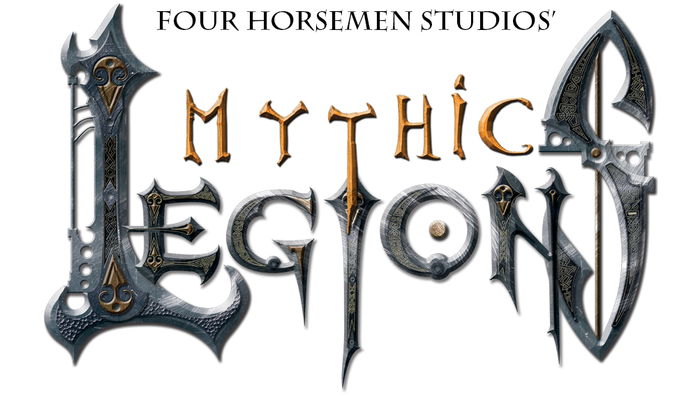 Two years ago at Toy Fair, the Four Horsemen announced plans for their Kickstarter campaign for the Gothitropolis Ravens, which ended up being a runaway success. Today they've launched their next campaign, a new fantasy Fantastic Exclusive line called Mythic Legions.
When I talked to them at San Diego Comic-Con last year, they were leaning toward a 4-inch, Glyos-compatible line, similar to their line of Outer Space Men. Because I'm more of a fan of 1/12 scale, I was pleased that they ultimately settled on Mythic Legions being a super-articulated 6-inch line, which will mean these figures will stand side by side with Gothitropolis and Seventh Kingdom figures.
Will the Four Horsemen be able to catch lightning in a bottle a second time on Kickstarter? That's up to you!
Much like they did with the Ravens, the Four Horsemen have got a crazy amount of figures planned for the campaign. And while there are many pledge tiers available, at least at the present time they are simplified to be pledges for individual figures or full sets (some of the full set pledges have bonuses).
Mythic Legions will be super-articulated with 30 points of articulation, and will also feature interchangeable parts. This will give you a myriad of customization options for characters unique to your collection. What I really am liking so far is the distinctive look for the figures presented – while the individual parts are shared, there's enough variety among them with different paint schemes, giving each character its own feel.
I've got to decide if I'm going all-in again, or army building for some goon armies my other figures can fight. I don't think my wallet can handle doing both. 😀 The campaign for Mythic Legions ends March 11.
via Mythic Legions Action Figures by Four Horsemen Studios by FOUR HORSEMEN STUDIOS — Kickstarter.