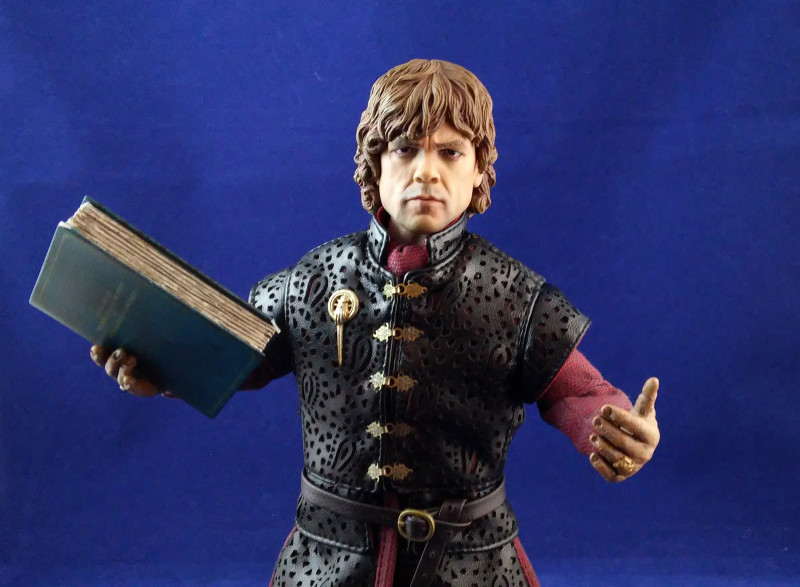 Wow, it's been a while and I'm glad to be back! To kick off my return to AFP, I've got some Quick Pics of the new ThreeZero Game of Thrones Tyrion Lannister.
But first I've got to give a big "Thanks!" to my girlfriend's son, Brendan (a RABID Game of Thrones fan and action figure connoisseur), for letting me shoot these photos of Tyrion.
Some bullet points about Tyrion Lannister >
1/6 Scale – Stands 8.7″ Tall
Articulated Body
Very detailed, well made clothes
Comes with two pairs of hands, goblet and book
The only flaw I can find with this incredibly detailed figure is the book that comes with him. It's made of a heavy, ceramic like plastic and, as Brendan and I discovered while posing Tyrion, is prone to chipping if dropped.
Other than that small crit, I think Tyrion is a great first effort for the ThreeZero Toys' Game of Thrones license.
Now bring on Ned!