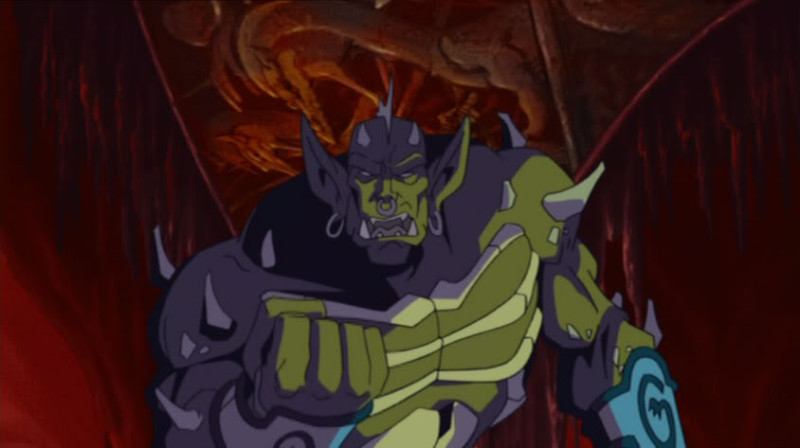 Mattel is holding their "nerd herd" this Sunday at Toy Fair, and to build a little excitement they've just revealed a teaser image. Sure looks like Ceratus' tail to me.
Ceratus was introduced in the 200X MOTU cartoon as Whiplash's older brother and leader of the Caligar. If this tease indeed turns out to be Ceratus, he'll joined King Randor, King Carnivus, and Lord Dactus as members of the Eternian Council represented in Masters of the Universe Classics.
2015 Toy Fair Reveals Are Coming… Here's a Little Teaser!

It's almost time for the big reveals at this year's New York Toy Fair. Yes, it's industry only, but we know someone who knows someone, so… all the way from Caligar, here's a special look at a figure that will be revealed at the show…

We'll have much more, including news about a new subscription club, so check back here on Sunday, 2/15 at 7:30 a.m. PT for all the details and more reveals.
via Matty | News.