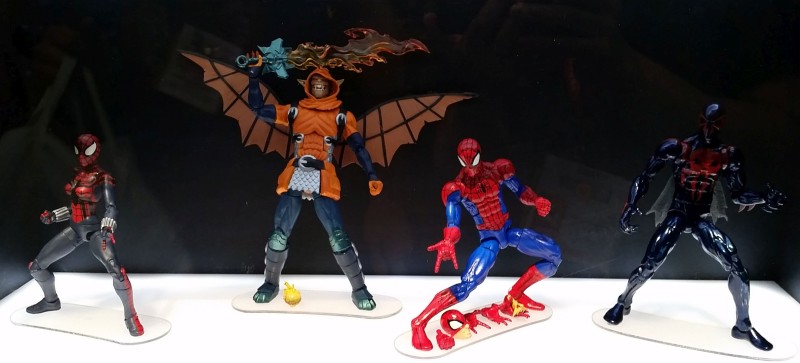 The latest wave of Marvel Legends, featuring a Spider-Man theme with a Hobgoblin build-a-figure, is now available to pre-order at Amazon. Each of the figures is available individually for $21.99 with a March 25 release date, and can qualify for free 2-day Prime shipping.
You can also pre-order a case of the Hobgoblin wave at Entertainment Earth for the best per figure price, but that will leave you with an extra Spider-Man and Anti-Venom. Or you can pre-order a set at BigBadToyStore – no leftovers, but it's a higher per figure price than Amazon and you pay shipping on top of that.
See more of Spidey Legends (aka The Amazing Spider-Man 2 Marvel Legends Infinite Series) in our Marvel Legends report and Marvel Legends video fly-bys from Toy Fair. And thanks to our good friend Paul for once again giving us the heads-up. Happy shopping!