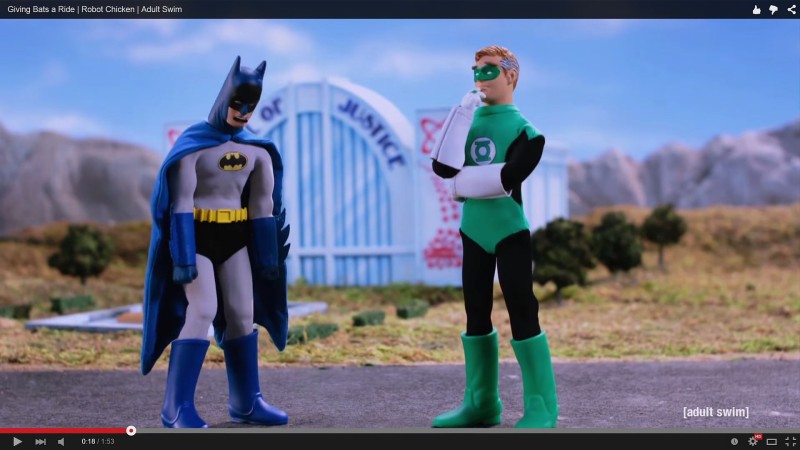 Need a laugh today? Watch Batman ask Green Lantern to "Pimp My Ride" as the Mego Justice League fights the DC Universe Classics Chemo, in this classic clip from Robot Chicken.
Now admit that this could be a better Justice League than Zack Snyder can pull together for the Batman v Superman: Dawn of Justice movie. 😀
Giving Bats a Ride

That's the real super power of teamwork.Watch Full Episodes: http://asw.im/1lU4z6
via Giving Bats a Ride | Robot Chicken | Adult Swim – YouTube.