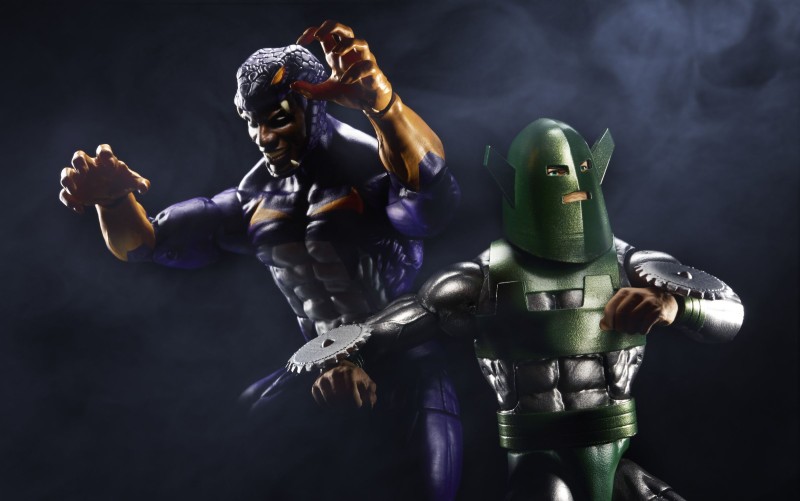 Hasbro has shared official pics for their reveals at the 'Twas the Night Before… Party kicking off New York Comic Con. They've included shots from Marvel Legends (both 6-inch and 3.75-inch – we'll continue to refer to the smaller scale as Marvel Universe), Star Wars: the Black Series, and various Transformers waves.
They have more in store for Star Wars (their biggest reveals were not part of the officially released pics), and highlighted that in 2016, Transformers branding will transition from Combiner Wars to a new theme: Titans Returns, Part 2 of the just-announced Prime Wars Trilogy.
Marvel Legends – 6-inch
I am pretty sure the Sharon Carter on display during the party was using a repainted "lost" Rogue head. I much prefer the head as pictured in her promo shot and hope that's what's coming. The rest of the Cap wave had been previously revealed at SDCC. The updated Jim Lee Rogue is part of a separate wave – do you think it will be X-Men themed?
Marvel Legends – 3.75-inch (Marvel Universe)
Star Wars: The Black Series (6-inch)
Transformers Generations – Titans Return – Deluxe
Transformers Generations – Titans Return – Leader
Transformers Generations – Titans Return – Legends
Transformers Generations – Titans Return – Titan Masters
Transformers Generations – Titans Return – Voyager
Transformers Robots in Disguise – Legion wave 2
Transformers Robots in Disguise – Warrior waves 1 and 2