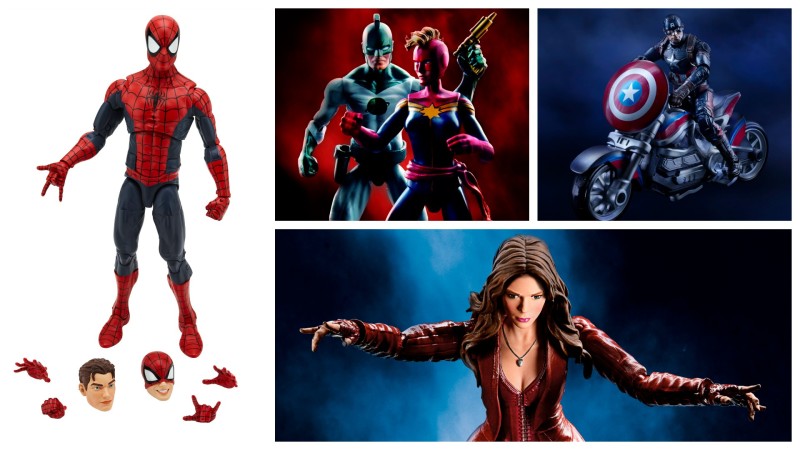 We'll kick off our Toy Fair coverage with the Marvel press pics shared by our pals at Hasbro. I'll forgo the broader write-up for when I process my own pics from the Hasbro showroom, but let me give you the broad strokes:
Marvel Legends is doing better than ever…
… so much so that not only the 3.75-inch line has been rebranded Legends, but Hasbro is adding a 12-inch Legends line too.
6-inch Legends will see more two more Cap waves, a Spider-Man wave, an X-Men (whodathunkit?) wave, and a Dr. Strange wave this year.
Now onto the pics!
Marvel Legends 6-inch
Captain America Wave 2 and 3
Spider-Man Wave 2
X-Men
Dr. Strange
Marvel Legends 3.75-inch (formerly Marvel Universe)
Single-carded figures
Comic 2-Packs and Deluxe figures
Marvel Legends 12-inch (spiritual successor to Marvel Legends Icons)