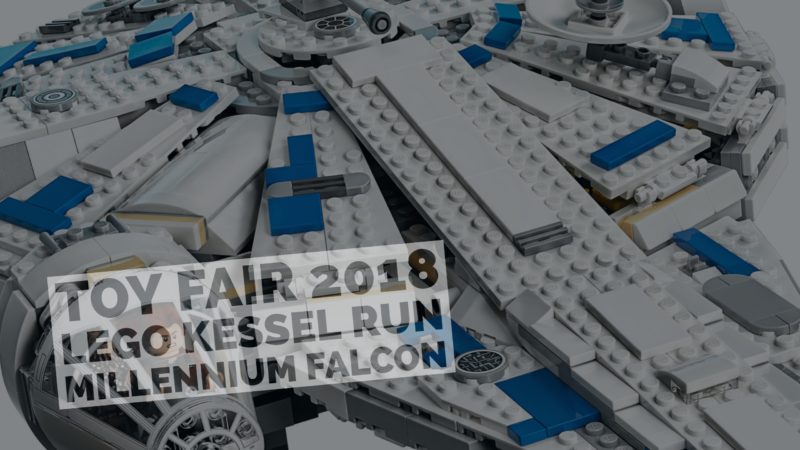 Earlier, we shared LEGO's reveals for Jurassic World: Lost Kingdom. But that was not the only movie for which they're making sets. LEGO also revealed their first set for Solo: A Star Wars Story, and it's a big one.
The Kessel Run Millennium Falcon set contains over 1,400 pieces, including seven mini-figures. It arrives on shelves in April, while the Solo movie opens a month later on May 25th.
I bet you can't make the Kessel Run Falcon in under 12 parsecs!
75212 – Kessel Run Millennium Falcon™
Piece Count: 1,414
Price: $169.99
Outsmart the villainous overseers and escape the Kessel Mines aboard the amazing Millennium Falcon! Pull amazing maneuvers from the cockpit. Jump in the laser turrets and fire back at pursuing craft. Then check the hyperdrive and get ready to jump to safety! After all that excitement, kick back with Han and his friends with a drink from the bar, while you let Chewbacca win at Dejarik. Then it's off to bed for a well-earned snooze in the bunk aboard the fastest ship in the galaxy!
Characters
Han Solo™; Chewbacca™; Qi'ra™; Lando Calrissian™; Kessel droid and two additional characters!
New products inspired by new and beloved characters from Solo: A Star Wars Story will start rolling out at retail in April.