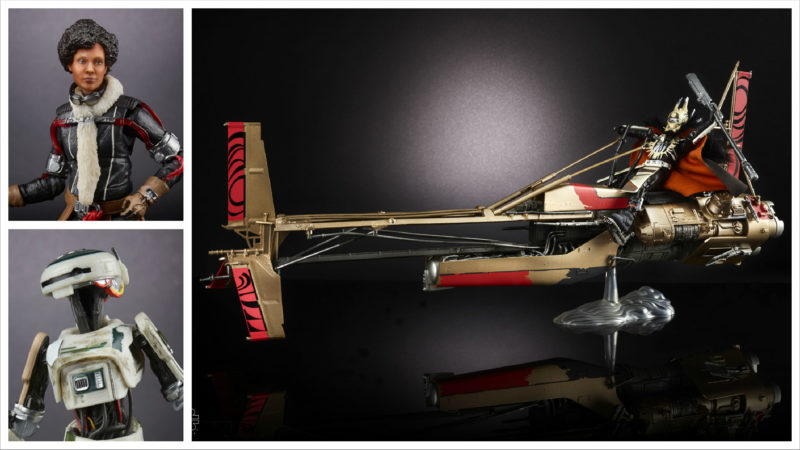 Did you watch Solo: A Star Wars Story over the weekend? In case you missed it, some of the stars of the Han Solo origin story revealed new Star Wars Black Series figures for their characters. They include the following:
Thandie Newton (Val) revealed her Black Series figure on Twitter.
Phoebe Waller-Bridge (L3-37) revealed her Black Series figure on The Star Wars Show.
And the Hasbro Star Wars team unveiled the Black Series Deluxe Enfys Nest Swoop Bike Vehicle on Hasbro Pulse with some help from the winner of their Hasbro Black Series Unboxing Contest. The Swoop Bike is now available for pre-order on Amazon!
Continue reading "ICYMI – Solo: A Star Wars Story Stars Reveal Their Black Series Figures"