One week left to fund the project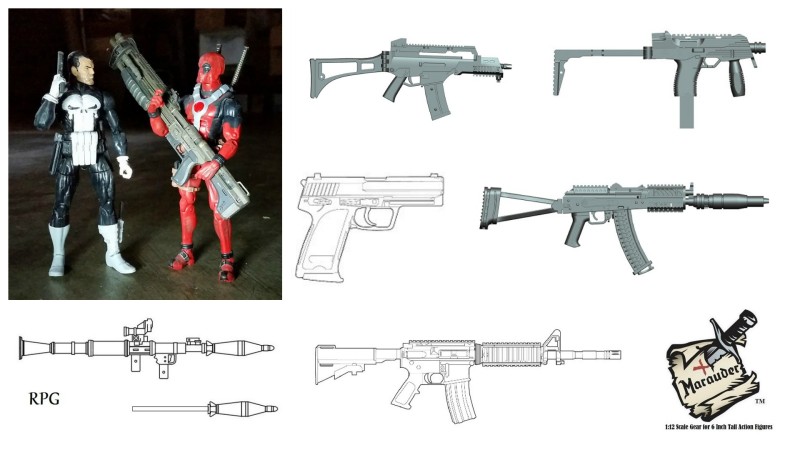 If you're a Marvel Legends collector, then you've probably got at least one Punisher. And that Punisher probably doesn't have enough guns. Not surprising, since he's a decidedly R-rated kind of character being sold in kid-friendly stores – tough to package him with a fully-loaded arsenal.
That's where the Marauder GR 1/12 Scale Gear project on Kickstarter comes in. Marauder wants to do for 6-inch scale figures what they've done for 4-inch – supply an armory of realistic, highly-detailed, and customizable weapons. They've built a great product line for G.I. JOES and other 4-inch scaled figures over nearly a decade, with a product line of over a hundred items. This project is their first foray into 6-inch scale.
Continue reading "Kickstarter Monday: Punisher Feeling Gun Envy? Support Marauder GR 1/12 Scale Gear"