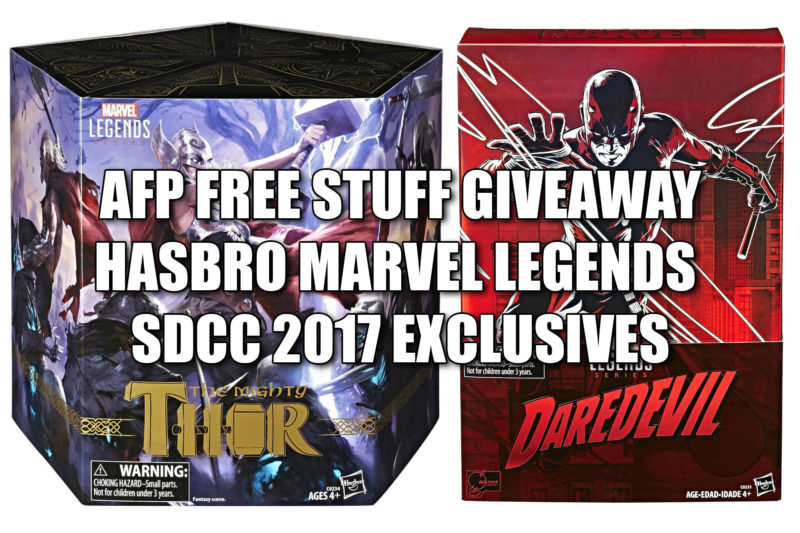 We feel like we just got back from San Diego Comic-Con, where Hasbro amazed us with all their reveals for the Marvel Legends line. Turns out that they want to keep those good feelings coming. They've just sent us a box of awesome containing both of their SDCC 2017 Marvel Legends exclusives. And since we already picked up our own at the show, we're hosting this AFP Free Stuff Giveaway just for you!
HasbroToyShop.com has the Marvel Legends Series Battle for Asgard 5-Pack and the Marvel Legends Series 12-Inch Daredevil Figure set to go on sale in limited quantities on August 14. We'll choose one lucky winner on the night of the 13th to get both exclusives. Read on for how to get up to five chances to win!
NOTE: Because of the size and weight of the prize for this giveaway, the winner will be responsible for the cost of shipping.
Continue reading "AFP Free Stuff Giveaway – Hasbro Marvel Legends SDCC 2017 Exclusives"