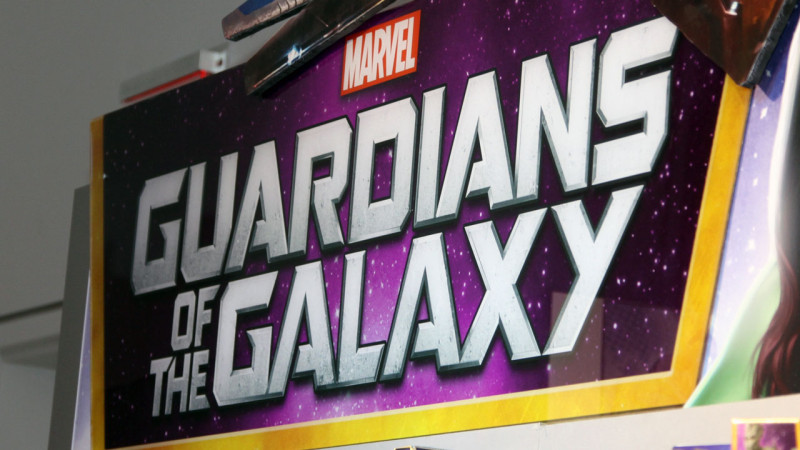 This year I find myself in the rather odd position of reporting on Toy Fair without actually being there. A casualty of the winter storms Pax and Quintus, I'm warm on the west coast but missing the fun of seeing the figures up close and personal. It's the first time being on the sidelines since I started covering Toy Fair back in the heyday of Toy Biz's Marvel Legends run in 2005.
In many ways we're seeing Hasbro's (second) run of Marvel Legends entering similar territory. Back then, Toy Biz was making waves with the Marvel Legends Sentinel wave. And yet, macroeconomic factors were causing big changes in the industry, and the next year turned out to be Toy Biz's swan song, with the announcement that they had licensed the Marvel toy lines to Hasbro. Those same factors – rising costs of raw materials and labor, consolidation of retailers  – are still in play today for Hasbro. Rather than shutter the Legends line again, Hasbro's Marvel team announced a shift in branding strategy at SDCC last year, and with their Toy Fair showing, we're seeing how that plays out in the Marvel Legends line.
Marvel Legends Suffered Brand Fatigue in 2013
While most collectors were thrilled with the improved sculpt and articulation on the (Return of) Marvel Legends figures, we were already seeing some signs that the line was hitting speed bumps at retail. While 2012 saw the addition of a third wave of Legends (the Epic Heroes wave), 2013 saw the planned waves cut back to three, with the Puck wave going exclusive to Diamond, versus getting a broader retail release. Hasbro also was unable to follow-through on its strategy to release running change variants, like Dani Moonstar, Blade, and Sentry.
Noticeably absent from their Toy Fair showing, Hasbro has put entire waves of Marvel Legends that had been revealed at San Diego Comic-Con on hold. That includes the third wave of Iron Man Legends (featuring Rescue, Mandarin, and War Machine Mark 2) and the Jubilee mini-BAF wave (featuring Thor, Moonstone / Songbird, Agent Venom, Tigershark / Radioactive Man, and Blizzard / Batroc).
Re-Branding to the Marvel Movies Shows Positive Results Early in 2014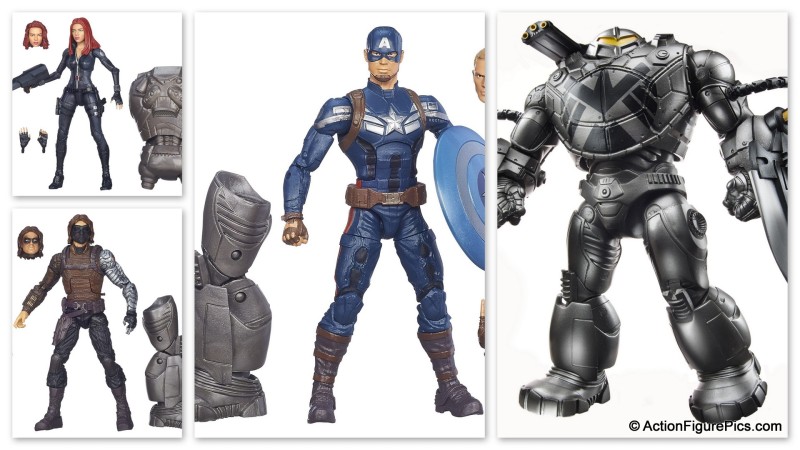 At the start of this year, Hasbro released the first in its re-branded Marvel Legends Infinite Series lines. In the days leading up to Toy Fair, we saw Hasbro's plans for follow-on waves for both its Captain America: The Winter Soldier and The Amazing Spider-Man 2 lines. The Hasbro presentation confirmed today that those waves are still coming. This indicates that sell-through has been good on these waves in advance of the movie openings in the next few months – and that the plan to swap out figures in follow-on waves will serve to keep the lines fresh.
Of particular note, the only substantive difference between this and the RoML line was the marked change to movie branding from a generic Marvel Legends branding. Sculpt and articulation has remained consistent, and the Iron Man Legends line included both movie and comic book characters.
Guardians of the Galaxy Follows Suit
The Marvel Legends Infinite Series for Guardians of the Galaxy will leverage the same branding approach, with the Guardians brand as the lead.
MARVEL'S GUARDIANS OF THE GALAXY LEGENDS INFINITE SERIES Action Figures
(Ages: 4 & up /Approx. Retail Price: $19.99/Available: July 2014)

Kids and fans can collect their favorite characters from MARVEL'S newest film MARVEL'S GUARDIANS OF THE GALAXY in this INFINITE SERIES LEGENDS assortment. These impressive 6-inch scale figures feature detailed articulation and detailed sculpting and deco. Figures include STAR LORD, ROCKET RACCOON and more. Collect all six figures to build the GROOT Build-A-Figure! Each figure sold separately
As Toy Fair shifts its focus to marketing (sales to the big box retailers takes place during Fall Toy Preview – a retailer-only event), we'll continue to see major reveals, like the Guardians of the Galaxy Marvel Legends announcement, be made in advance of the show. Still, today's presentation added some insights, most notably, that Nova (an update to the modern costume from the original released with the WalMart exclusive Nemesis wave in 2009) and Iron Man (in his cosmic Godkiller armor) would be joining the five Guardians of the Galaxy. This makes a six-figure wave (including Star-Lord, Gamora, Rocket Raccoon, and Drax) with the Build-a-Groot.
What we did not see with the Guardians reveal was the comic book version of Star-Lord, which I had deduced we were getting while conveniently forgetting that I had actually seen it in 3D sculpt mode at Hasbro's SDCC Marvel panel (skip to 24:40 in the video). However, this does not preclude a swap-out if the retail line gets a second wave, or perhaps as part of a comics-based box set for Guardians as a San Diego Comic-Con exclusive – you heard me wildly guess it here first!
Implications for the Rest of the 2014
While we can surmise in hindsight that 2013 held some challenges for the Legends brand, the movie re-branding strategy is showing early promise. But that leaves a lot of figures that we know have been tooled in a holding pattern. Unfortunately, despite the brand team's best efforts to get the swap-out variants (my three man Wrecking Crew weeps for Bulldozer) and tooled figures into our hands, we've seen them sit on figures for longer than we could stand – remember Crimson Dynamo and Titanium Man?
The movie re-branding makes finding slots for those stranded figures even more difficult. First, slots are taken by movie characters, as we've seen with all three movie lines this year. And second, the character selection is much narrower – you can't just slot in Bulldozer into a GotG movie line, for example.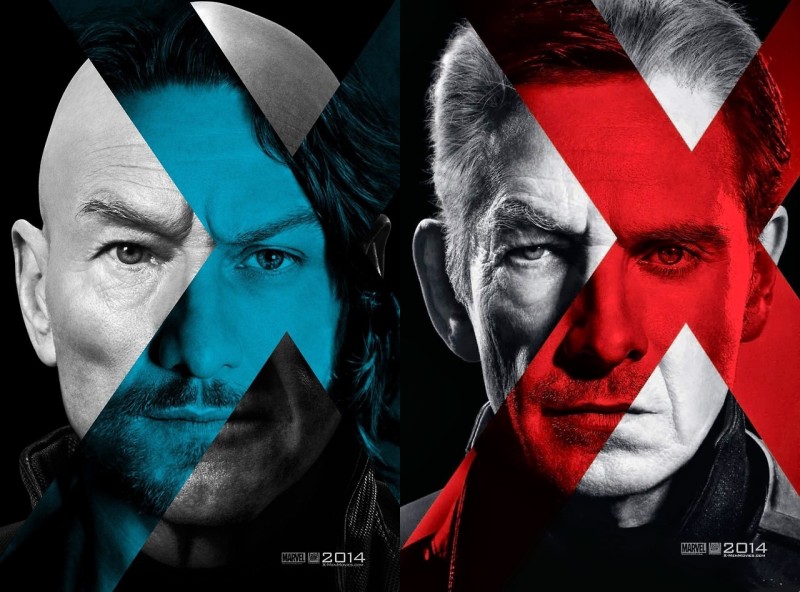 Still, there is one remaining Marvel tentpole this year – X-Men: Days of Future Past – and thus far no toy lines have been announced for it. Hasbro steered clear of its predecessor, X-Men: First Class, which ended up revitalizing a sputtering franchise. Some reports of the collector event today have the Marvel brand team coyly stating that they never said they weren't doing toys for the X-Men movie.
While this would certainly provide an avenue to release some of the mutant refugees, like Rogue or Jubilee, we do have a short runway before the May opening. Since movie toys typically hit retail shelves a quarter in advance of the opening, this indicates to me either some kind of limited retail exclusive or perhaps an SDCC exclusive. If we do see an X-Men line in 6-inch scale, that would be an unexpected bonus for the year.
If 2014 plays out with only Cap, Spidey, and GotG for Marvel Legends, keep in mind that three waves was what worked for the line for its relaunch in 2012. Last year, while the Hasbro team had already ambitiously had five series in the works (Iron Monger in 3 waves, Hit Monkey, Rocket Raccoon, Puck, and Jubilee), the big box retail channel supported only three. But with the movie lines loaded in the front portion of the year, that does leave us with a potential gap at retail for the holidays – and maybe that's an opening for another series of Marvel Legends. We'll probably have to wait for San Diego Comic-Con for any further announcements.