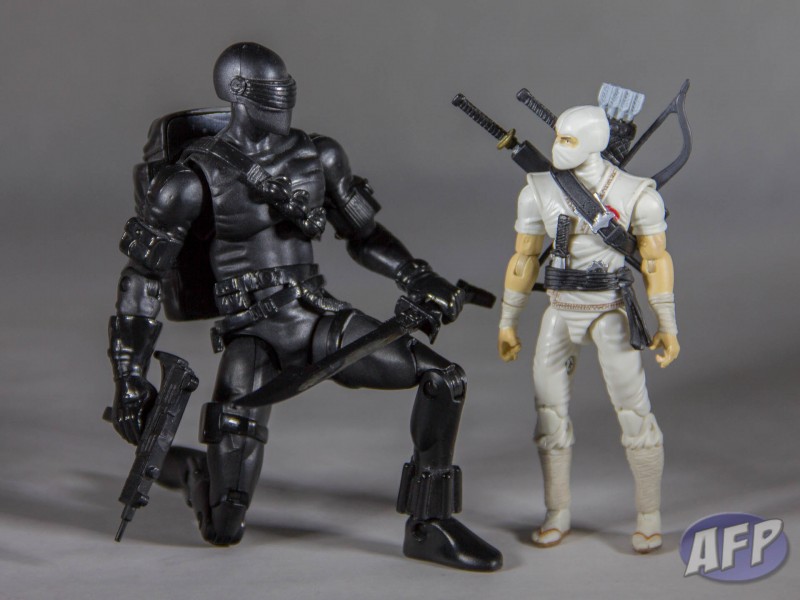 I'm not a good G.I. JOE fan. When I was a kid, I had a lot of the original 3.75-inch Joes from the mid-80s. I watched the cartoon whenever I could, and I'd wage a lot of war against Cobra on the floor of my bedroom. But as an adult collector, I don't buy a lot of G.I. JOEs anymore. And although the Hasbro brand has seen some resurgence after a lackluster first live action movie outing with a better received sequel in G.I. JOE: Retaliation, that hasn't exactly translated into better sales in the toy aisles to kids and their moms either. With the brand losing shelf space at retail, it's looking rather bleak for the toy line for 2014.
A couple years ago, I picked up a bootleg Snake Eyes in the 6-inch scale. I don't know the origin of the toy, but it holds together like something made in a factory. It's got the articulation setup of the 25th Anniversary Joes. And it's got almost everything that I'd want to see in a G.I. JOE toy line for the adult me.
That leads me to my topic today – could Hasbro breathe life into G.I. JOE with a new six-inch action figure line?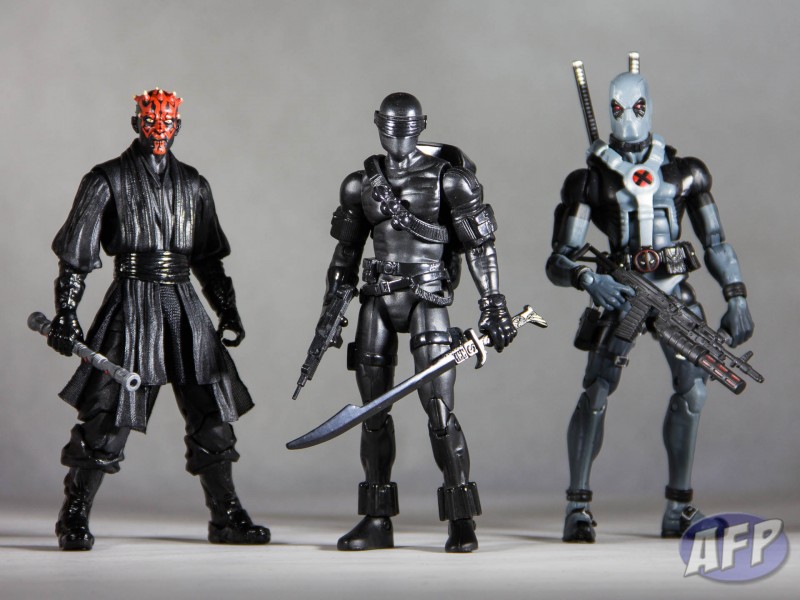 There's only a few toy brands that you could consider "evergreen" – ones that have and will run forever. Mattel has Barbie. In action figures, there's the Mighty Morphin Power Rangers (actually the longest running action figure brand out there) and Star Wars. If the toy lines you collect don't fall into the evergreen category, then you're going to see the normal life cycle for the brand, in which it goes through: launch, its heyday, its decline, and eventually a retrenchment period where you as a collector will go wanting.
Joes are in that lull now, and they're not alone. Mattel has hit that rough patch with its DC Universe Classics line, just like Hasbro did with Marvel Legends a few years back.
One option brand managers pursue when their toy lines are in the dumps is relaunching the brand with new product lines. Mattel is in the process of doing that this year with its DC retail brands, launching a new 4-inch scale line and a Total Heroes line partially aimed at collectors (which I think could be a horrific train wreck). When Hasbro's initial foray into Marvel Legends didn't follow the success that Toy Biz had with the line, they kept the Marvel brand alive with the 4-inch scale Marvel Universe line.
Even the formidable Star Wars figure lines have seen some weakness lately, and Hasbro has preemptively launched the Black Series. I think it's time for the Hasbro Joe brand team to borrow that playbook and give 6-inch Joes a try.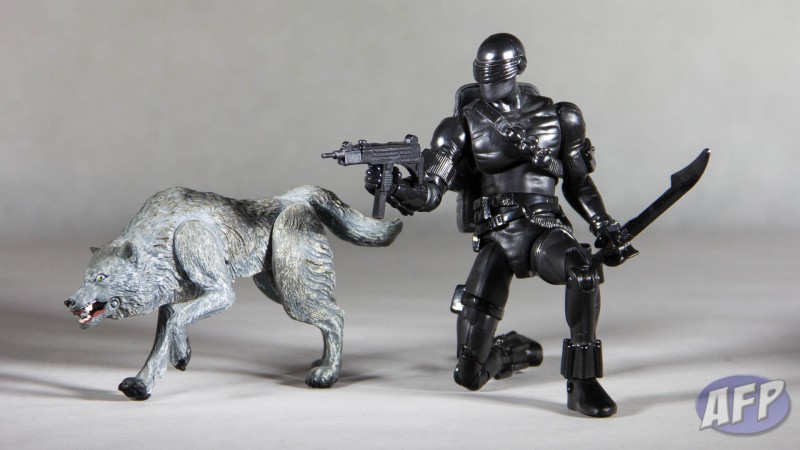 As with any toy line with established collectors, any time you change it up, you'll see fallout in your existing customer base. We're seeing that with long-time Star Wars and DC fans today, and we saw it with Marvel Universe a few years back. When Joes hit a rough patch a few years ago, we saw it when they tried to bring life back to the brand with Sigma Six.
But I figure with the brand in such dire straights, a new line in a new scale is better than nothing at all. We've seen what Hasbro can do with Star Wars and a couple more inches of toy. Now let's see what they can do with G.I. JOE.
That's my take. G.I. JOE fans, past and present, what do you think? If Hasbro launched a 6-inch figure line for G.I. JOE, would you buy it? Leave a comment and let me know.