A couple of weeks ago, I posed the question if Hasbro could revitalize the G.I. JOE brand by launching a new 6-inch action figure line. I reasoned that if the Star Wars team could make it work with the Black Series and the Marvel team could go the other way (from 6-inch to 4-inch) with Marvel Universe, then it could work for Joes too.
DC Total Heroes Superman (6-inch scale) and DC Comics Multiverse Deadshot (3.75-inch scale)
This past week I got my first look at Mattel's attempt to breathe new life into their DC Comics license at retail with the DC Total Heroes and DC Comics Multiverse lines as pre-orders went live online. And good Grodd – I dislike them so much I want them to fail. Now I'm left wondering – are my feelings unfounded, making me a hypocrite? Why should I want to see this happen for G.I. JOE when I can't stand Mattel's attempt to do the same?
A little hate for something new is expected. As someone who never collected Star Wars, the Black Series is a welcome addition to my buy list – 6-inches is my preferred scale, and the size allows the brand team to take it to the next level with respect to sculpt and articulation. But I noticed resistance from the folks who have collected Star Wars in the 3.75-inch scale – no one wants to see their toy line lose shelf space at retail because the brand team is focusing on something new.
The same thing happened when Hasbro launched Marvel Universe – the Legends collectors feared that the 4-inch scale would usurp 6-inches. And when Legends went on hiatus, conspiracy theories were abundant that Hasbro hates the 6-inch scale. But I think these days, with 4-inch and 6-inch figures coexisting on shelves for both Star Wars and Marvel, it should be clear that Hasbro would love to sell as much product as it can, regardless of scale.
I've collected Mattel's DC 6-inch offerings since it was all Batman and then Superman with DC Superheroes, the line that became DC Universe Classics – so I imagine that some of my animosity towards Total Heroes and Multiverse stems from the demise of Classics and retail and Club Infinite Earths at Mattycollector.
But as I look as objectively as possible at what has actually made it through the Mattel DC brand team's gauntlet, I still can't find much, if anything at all, to like.
Let's start with Total Heroes. As pitched by Mattel, this line hopes to bridge the adult collectors and kid buyers by incorporating product features that appeal to both, at a reduced price. Looking at the upcoming product, and reading between the lines, I think this means that Mattel thought Classics had become too collector-oriented in its character selection and too expensive to garner enough sales to kids. Batman and DC Unlimited tried to address the character selection aspect, but at prices approaching $20 a figure, was still a tough buy for kids (and their cost-conscious Moms).
To take out cost, however, Mattel has made compromises that will alienate existing Classics collectors. Aesthetically, there's nothing that can make Total Heroes work with Classics – it's a completely new style of figure, much worse than when Mattel inexplicably made Superman / Batman: Public Enemies figures with animated-styled heads.
I guess the real question is if this line will resonate with kids. I guess we'll have to wait to see what Mattel does with the line in a year. They are doing well with the Fisher Price DC products, but for older kids, without a tie to a DC animated show and with an anemic DC movie line-up, the limited media support will come from comics and TV show like Arrow. I think this would lend itself better to a line like Classics vs. the animated-styled Total Heroes.
Multiverse, on the other hand, is intended to target the adult collector segment first and foremost. It's an odd positioning, because traditionally, the kids segment tends to favor smaller figures. This move from Mattel, when viewed next to Total Heroes, seems to borrow a page from the Marvel Universe playbook – if the 6-inch collector line is fatigued, then why not sell a new 4-inch line to them?
The real problem is that from a sculpt and articulation standpoint, Multiverse does little to improve the product from what failed with DC Infinite Heroes a few years ago. In the latter stages of the Infinite Heroes line, Mattel tried to advance the product. But these initial Multiverse figures remind me more of the earlier efforts. I look at what Joes and Marvel have done in the scale in the past couple of years and wonder how adult collectors could find the Multiverse figures comparable.
The significant change from Infinite Heroes is the Multiverse focus on the Arkham line of video games, at least for the first assortment. While I'm not particularly a fan of video game figures, I can imagine that folks that were collecting the 6-inch Arkham figures from Batman Unlimited aren't too pleased to see the new ones coming out in 4-inches. I wonder if these were originally intended for the 6-inch line and then retrofitted for the smaller scale.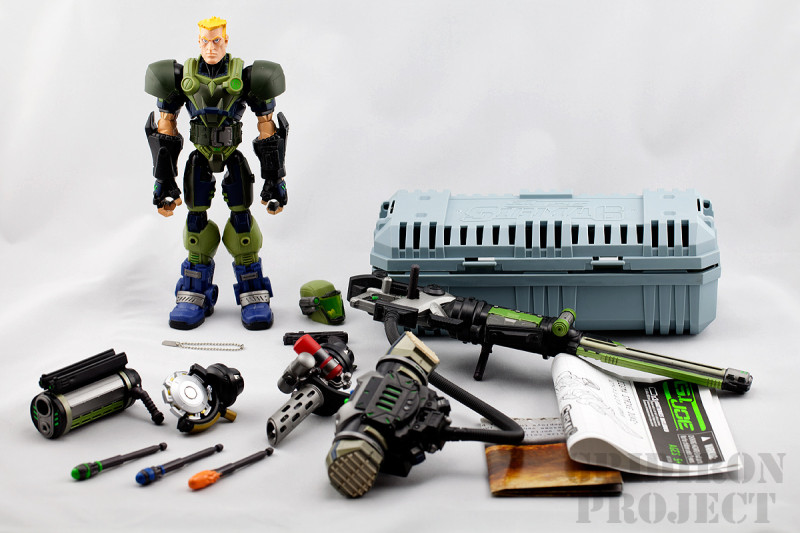 To close this up, I suppose if G.I. JOE did come out in the 6-inch scale, but were executed like Mattel's new retail offerings, I'd hate them too. But they've already got a good example to follow, with what their colleagues on Star Wars have done with the Black Series. Mattel, on the other hand, looks like they're following the JOE team, when they came out with Sigma Six. At best, I think they could get a short term boost from these new lines – but I'll wager that they'll be back in 2015 with another attempt at relaunching DC at retail.
I've had my say, so now it's your turn. What do you think of the new DC Total Heroes and DC Comics Multiverse lines? Leave your comments below.