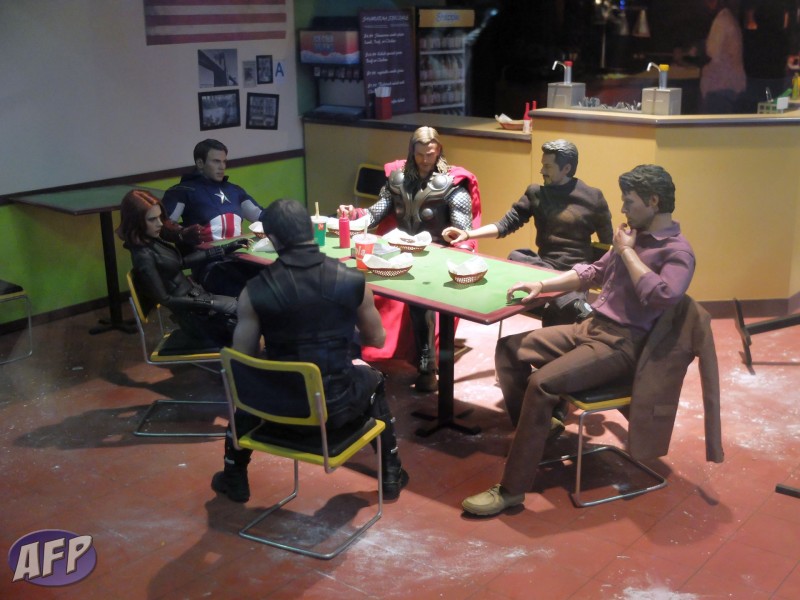 Our good friend Jedd is at the Singapore Toy, Game, and Comic Convention, and has sent us in this update from the Hot Toys booth. He writes:
Here are some photos of this year's Marvel-heavy Hot Toys display, including three dioramas: one of the Avengers eating their shawarma, one of Odin banishing Thor to Earth as Loki looks on, and Tony Stark in his workshop, putting together the latest "mark" of his suit of armour. There was also a display employing the use of holographic projection technology.
With that one of a kind Bruce Banner, it'll be tough to recreate that shawarma scene – unless Hot Toys has plans for the puny human. Jedd also sent in pics of the Hot Toys DC, Terminator, and G.I. JOE figures.
Marvel Avengers, Iron Man, and Thor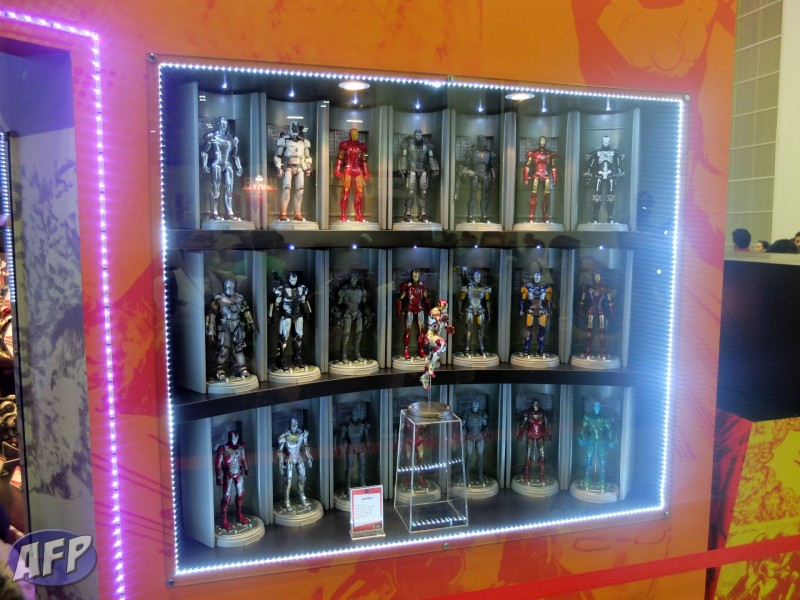 DC Man of Steel and Batman and Robin from the classic TV series
Terminator 2: Judgment Day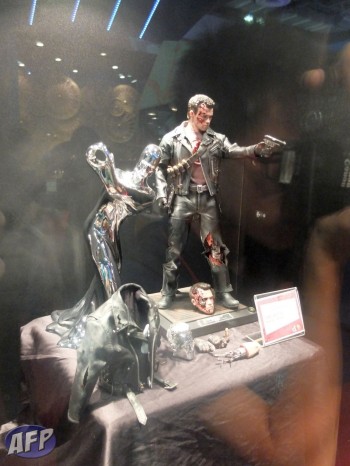 G.I. JOE: Retaliation