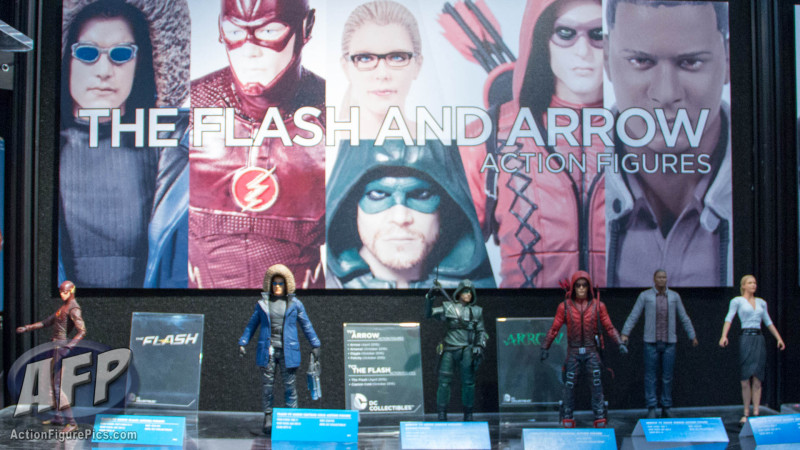 In addition to their awesome lines for BTAS and DC Comics Icons, DC Collectibles is also continuing to support Warner Bros. TV shows and video games. DCC showed off waves of figures for The Flash, Arrow, and the newest Batman video game, Arkham Knight, which is due out in July this year.
While Constantine was represented in other parts of the showroom, the NBC series has not gotten any love yet. And it may not be forthcoming anytime soon, with NBC not extending the first season beyond the original order of 13 episodes, and the decision for a second season or cancellation still in limbo.
I'll admit that I haven't watched any of the Flash, and only a small bit of Arrow when my wife was still watching it. I do like how Arrow has been a launching off point for the Flash, and am hoping it will also serve to reboot Green Lantern, as it's been rumored John Diggle could be the TV version of John Stewart. We'll have to wait and see.
Arkham Knight is purportedly the last game in the Arkham series. It signifies the return to Rocksteady Games as the development studio and of Kevin Conroy for the voicework for Batman. The game introduces a new villain, the titular Arkham Knight – while the character design is new, there's rumors that under the armor is an old Batman frenemy (but I'll leave the possible spoilers to other sites.)
I like that this game is bringing us figures of Bruce Wayne and Harley Quinn in the civvies.