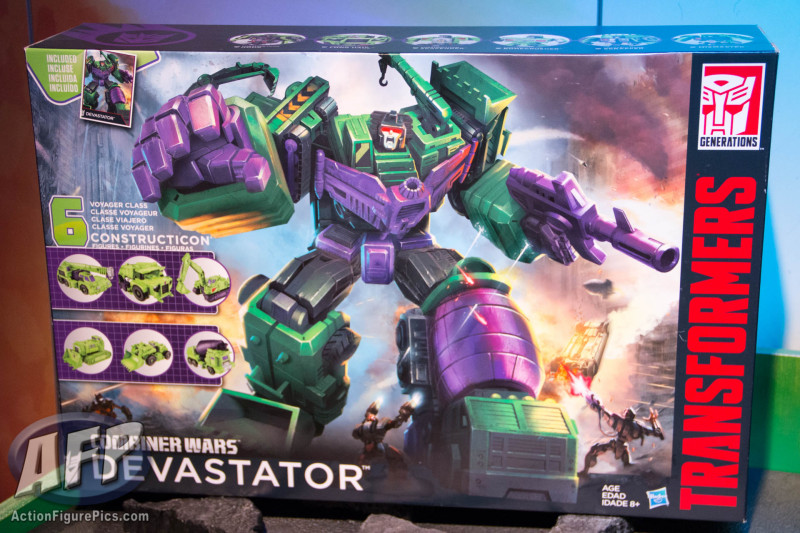 Hasbro unveiled the latest and largest in their Combiner Wars line, going back to the beginning with Devastator. Made up of six Voyager class Constructicons, Devastator will be the biggest Combiner yet.
I've got video fly-bys of Devastator in his combined form and the individual Constructicons in their robot and vehicle modes. For the rest Transformers display, I took some group shots but not much else. Yes, I admit it – I'm not a very good Transfan.
Hasbro was pleased to have Robots in Disguise launching on the Cartoon Network on March 14. It seems targeted at younger fans, so Combiner Wars will remain the primary vehicle for adult collectors. Voting for the Fan Built Combiner is still underway – Brand Manager Jerry Jivoin posed the tantalizing possibility of fans creating the first female Combiner.
For a closer look at Devastator, check out our video fly-bys:
Part 1 (Devastator in Combiner mode)
Part 2 (Constructicons in Robot and Vehicle modes)