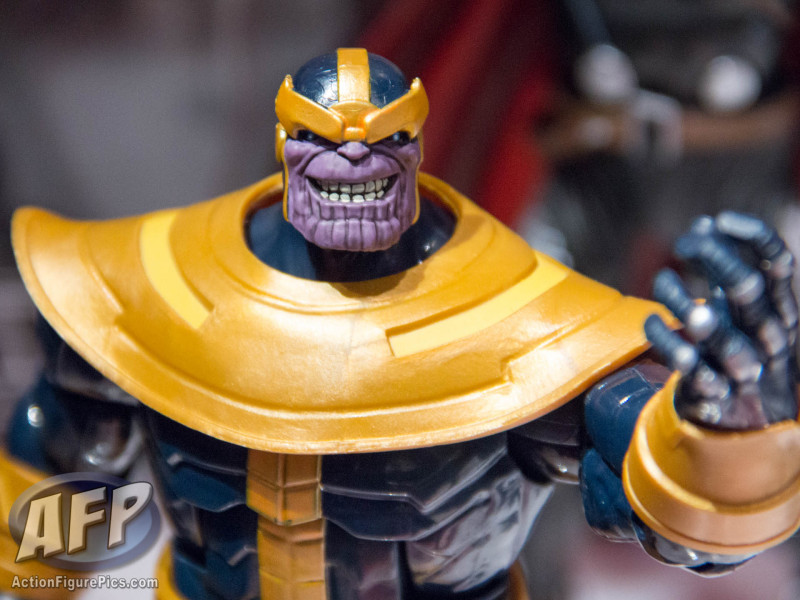 If you are looking to pick up the Thanos Build-a-Figure in the next Marvel Legends Infinite Series wave, you may have the best opportunity to do so at Amazon. Figures are available to pre-order individually for $21.99 each and qualify for Prime shipping. They're due to ship May 25.
To avoid duplicate BAF pieces, pick up five of the six figures. Just pick one of the two Fierce Fighters – Spider-Woman or Hellcat. If you don't mind an extra Thanos head and arm, get them both.
Check out all the figures in our Toy Fair 2015 Marvel Legends Report. And thanks once again to Paul for another timely heads-up!