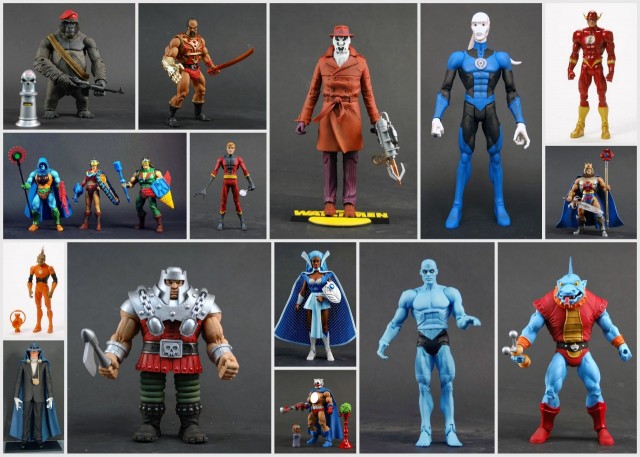 There's just a few hours left to sign up for the 2013 MattyCollector.com subscriptions, so it's time to nut up or shut up – just put your order in at the MattyCollector subscriptions bundle page.
I get it – there's lots of reasons why you might be thinking about quitting the subs this year – like how Mattel has delivered the news that even the Masters of the Universe Classics Club Eternia subscription is at risk, or the price increases, or some of the character choices, or the uncertainty about who else is in the line-ups. Ultimately, you've got to have faith in the creative teams at Mattel and the Four Horsemen to keep on delivering the action figures that we love from these lines.
Last I heard, Club Eternia is close to the finish line – your sub could get us over it. And Club Infinite Earths has made some significant progress – it's at least 3/4 of the way there. I haven't heard anything about the Watchmen Club Black Freighter sub, so I'm hoping that one is done (one and done, I always say… I said that once) – and with 6 known figures, if you're a Watchmen fan, this should be a slam dunk! Don't delay – club subscriptions close at 11:59PM Pacific tonight.