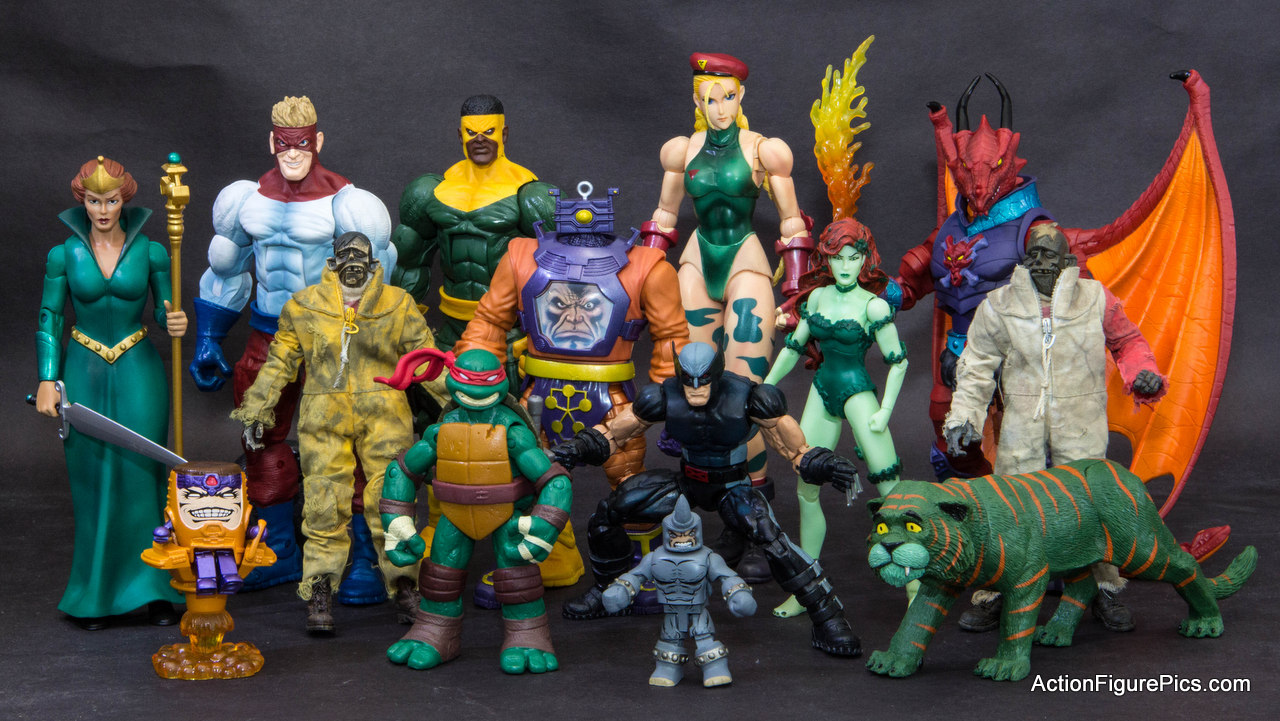 As we close in on the end of the year, I've been trying to figure who will make it to my short list of best action figures for 2012. I think I'll have a tougher time this year than I had choosing my Best of 2011 figures, topped by the Marvel Universe Sentinel.
With one of my favorite lines, DC Universe Classics, scaling back, my collection became a little more varied this year. Masters of the Universe Classics remained a mainstay, but I also branched out into Square Enix's Play Arts Kai lines, especially Street Fighter. And with more 3A Toys releases coming in the 1/12 scale, the Adventure Kartel Zombs became an expensive army building exercise. It also helped that this year saw the relaunch of Marvel Legends – oh how I've missed you, ML! There's more – I had to pick up the fearsome foursome from the Nickelodeon Teenage Mutant Ninja Turtles line from Playmates. And Diamond Select Toys' Marvel Minimates continued to put out tiny offerings that were too cute to pass up.
I'm sure as I look through the stuff I've picked up throughout the year, I'll find even more figures that could top the list. But if you've got some obvious winners that I've missed, be sure to let me know. I've got some Free Stuff that could head your way, as I make room for the New Year!