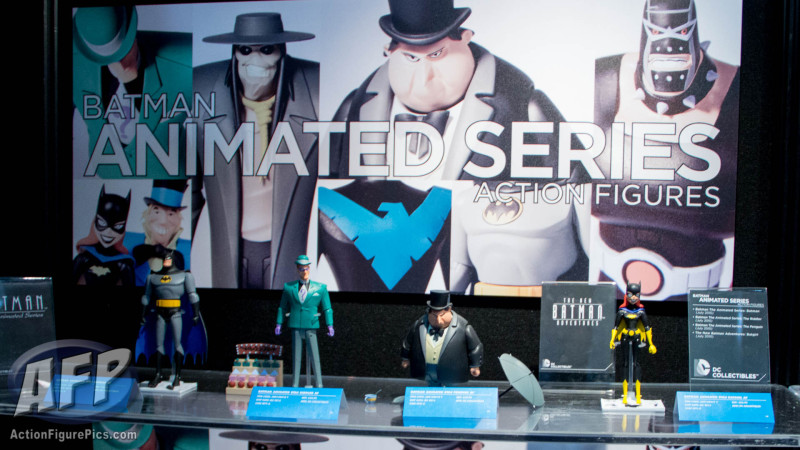 Before I got floored by the DC Comics Icons figures, I was visiting the DC Collectibles booth to see the new Batmobile from the Batman the Animated Series line. And it was as impressive as I was hoping.
But DCC also had two more waves of figures and a few more special sets from the line to reveal.
The first new wave with Batman, Riddler, Penguin and Batgirl is expected in July. The second, with Nightwing, Bane, Scarecrow, and Mad Hatter is expected in October. DCC also revealed a deluxe set with Roxy Rocket due in August, and a 2-pack from the Mask of the Phantasm movie.
They also had the previously revealed Killer Croc (who comes with Baby Doll) on display, perhaps to show off his articulation – he had looked somewhat stiff previously.
Want a closer look? Here's a couple of video fly-bys:
AFP fly-by part 1 (Batman, Riddler, Penguin, Batgirl, Nightwing, Bane, Scarecrow, and Mad Hatter)
AFP fly-by part 2 (Roxy Rocket, Mask of the Phantasm, Killer Croc, and the Batmobile)