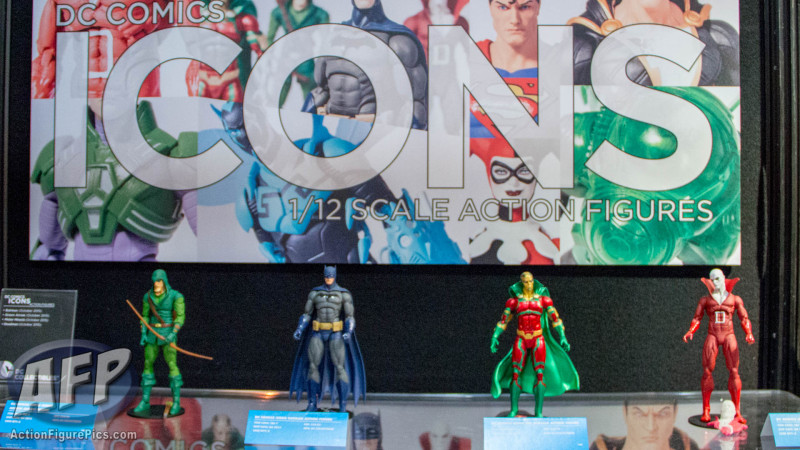 As I was taking pics of DC Collectibles newest line, the super-articulated DC Comics Icons, I overheard one of the DC Collectibles reps describe the line. "Yes, these are 6-inch scaled figures, so we are competing with Mattel!" News flash, DCC rep: DC Universe Classics is already history!
But even if they weren't I'd wager that this line would give DCUC a run for its money. Even at the $24.99 price tag, the line embraces DC Collectibles aesthetics, with remarkable head and body sculpts – but they also add in the articulation scheme that DCC first tried out on their 3.75-inch figures. This makes for a pretty damn compelling combination.
The first three waves feature a wide range of characters in their most iconic (I'm glad they are taking the name seriously) looks. Each figure also will come with accessories. For example, the wave 3 Atomica will also come with mini-figures of Ryan Choi and Ray Palmer. Wave 1 starts hitting in October this year, and the three waves bring us through 2016.
Need a closer look? Check out the AFP video fly-by: