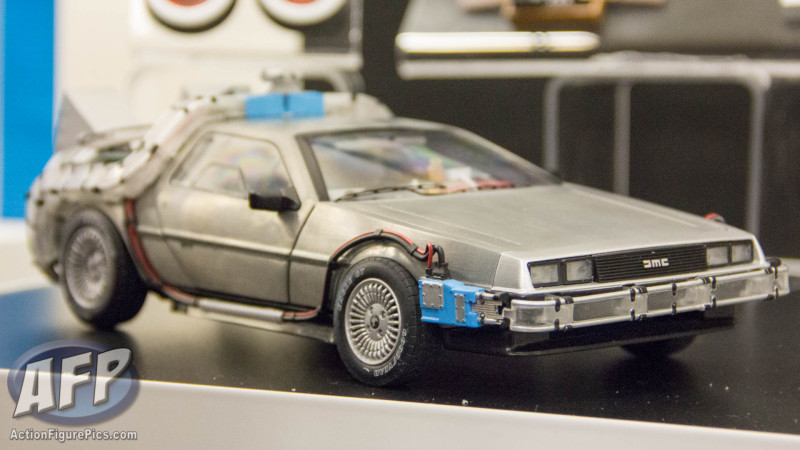 When Mattel announced the Back to the Future license for Mattycollector way back when, I think many of us were hoping for action figures along the lines of what they had done for Ghostbusters. In hindsight, with a limited roster of characters, Mattel's decision to forego action figures was probably a good one.
They have, however leveraged the license to make vehicles in the Hot Wheels line. The latest, the Elite Back to the Future DeLorean, allows you to customize the vehicle into all three versions of the Time Machine. You can add the Mr. Fusion reactor or the jerry-rigged mods Doc Brown whipped up in the Old West, for example.
For a close-up view, check out the AFP fly-by of the Hot Wheels vehicle:
The DeLorean also transforms to flight mode and features LEDs and sounds:
All this comes at a pretty steep price – the SRP is expected to be in the $179.99 range. Is this DeLorean blinged out enough for you to get it at that price?