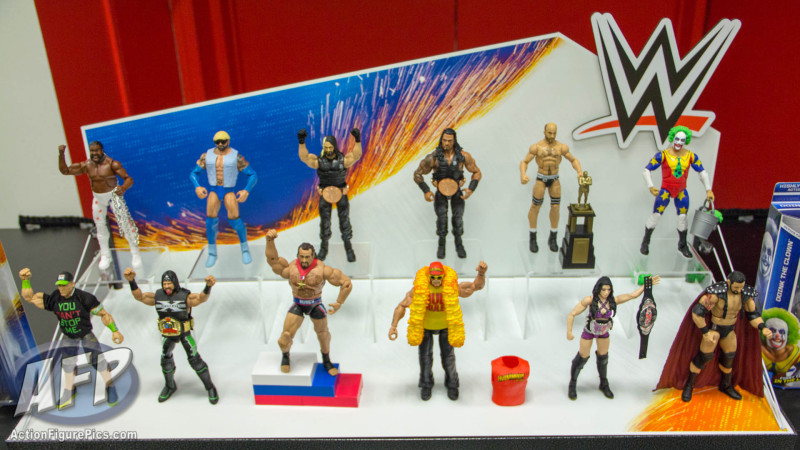 Admittedly, my interest in this line has waned since the Legends line extension was folded back into the Elite umbrella, but I still appreciate the good sculpts and articulation setup for these wrestlers. I'm getting a little more familiar with today's stable – but that's only because my wife can't stop watching the WWE Divas reality show.
Of these reveals, I know the Junkyard Dog, Batista, Doink, and Hogan. Even the Hulkster in his prime (which this figure is not – it looks like a figure for his latest return to the WWE) would have a hard time getting me to recall the rest of them.
I do know the "bad guy," Razor Ramon, who will have a Defining Moments figure soon, and the Heartbreak Kid Shawn Michaels, as a Ringside Collectibles exclusive. Of the two heels, I definitely liked Razor better – Michaels in-ring persona struck me as how he might be in real life, so I was never a big fan.