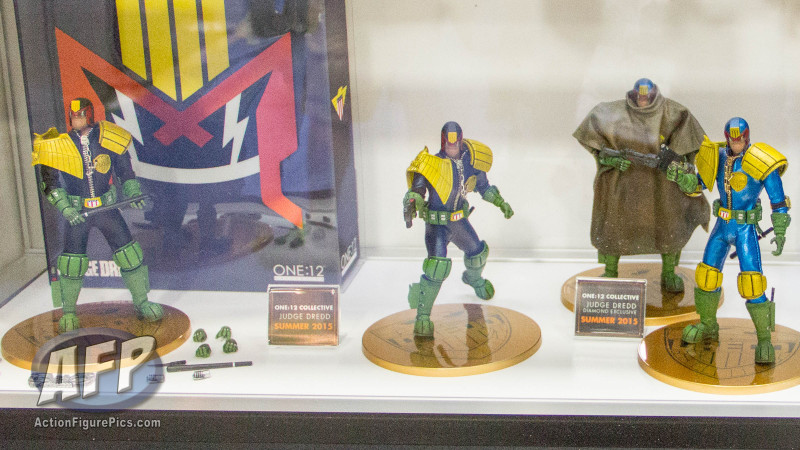 Mezco was actually my first stop during Preview Night (if you don't count the stop on the way at Mondo, to sneak a quick look at the 1/6 scale Teenage Mutant Ninja Turtles). I wanted to get there to get my hands on the one of the 150 One:12 Collective Batman / Mutant Leader 2-packs that was on sale for the day. I was lucky and got a set (haven't had the chance to open it yet), and asked if they had any more figures coming in the line. I was told to look around the corner.
Judge Dredd is next, and he continues to look good. Previews will have an exclusive Dredd that comes with a poncho for navigating the Cursed Earth, with a brighter deco underneath. They're marked for summer this year. Well, summer is here, Mezco! Gimme my Dredd! 😀
The Mutant Leader, despite getting an early release at the Con in the 2-pack with a battle-damaged Bats, is coming this Fall. He's the last of this year, and then we get…
… well, it's tough for me to describe 2016; hence, my thought that Mezco could bring some focus to the line. Spring starts with Frankenstein's monster. He's followed by the Flash and Space Ghost in the summer. And then Superman in the winter.
Each figure in the line stands on its own individually. Even Superman, who will need some tightening up of his clothing apps as they move through production, looks great. But I think even in the short term a toy line needs some cohesiveness in order to last. So even if I love the One:12 Collective figures, I want them to make more sense together. Even Superman is illustrative of the point – I wonder how many people sighed when they saw Supes was a generic comic book version and not the puffier one from Frank Miller's The Dark Knight Returns.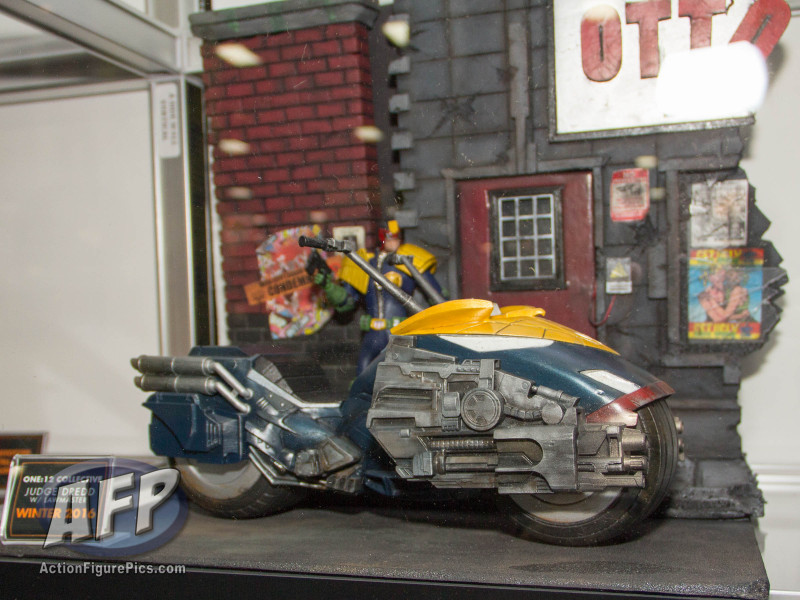 Of course, all is right as rain again. Dredd's ride is the final item of 2016, and the Lawmaster still as glorious as it was at Toy Fair!