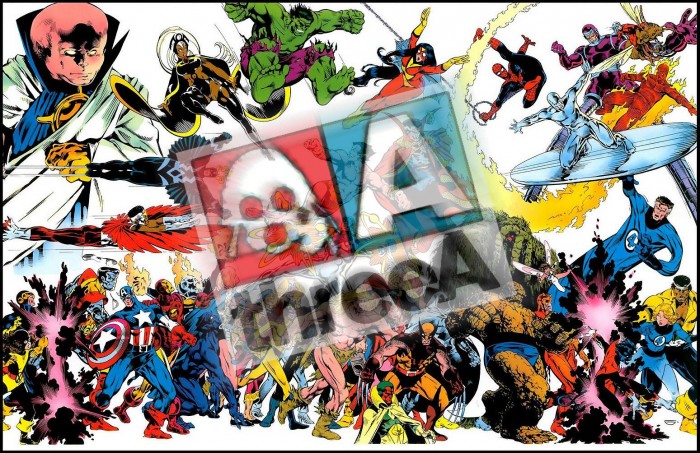 It's no secret – I am tremendously excited for (and a little scared of) the collaboration that 3A Toys announced with Marvel Comics on Friday. My re-entry point for toy collecting started with 6-inch Marvel Legends, but 1/6 scale figures have started to break my toy budget wide open – Hot Toys and 3A Toys are the main culprits. With the Marvel movies, Hot Toys might as well take my ATM card and PIN, and now 3A Toys will threaten to do that with its re-imagined comic book figures.
Fans of 3A know that they've got a very unique style – for those of us with mainstream taste, this combination with Marvel might seem odd. That's one of the things on my mind as I reach out to Ashley Wood. Ash is the artist and design force behind 3A Toys. I'm sure there's many more questions, but I wanted to know what Ash thinks of when he thinks Marvel, and how that's influencing the Marvel figures 3A is making.
AFP: What were some of the Marvel Comics you first read? Have any personal favorite books, teams, or eras of comics? What books are you reading today?
Ashley Wood: I always enjoyed the Avengers, Spider-Man, Iron Fist, Marvel Team-Up, the X-men, Captain America, Tomb of Dracula, Daredevil and so on. The late 70's to mid to late 80's are my personal golden period. But I'm very fond of the Tales of Suspense with Kirby Captain America stories in them. I kinda collect the trades from that personal golden period now, but that's mainly due to not visiting comic shops like I once did and not knowing what the great titles are.
Continue reading "Ashley Wood Answers our Top Questions about the ThreeA Toys and Marvel Collaboration"