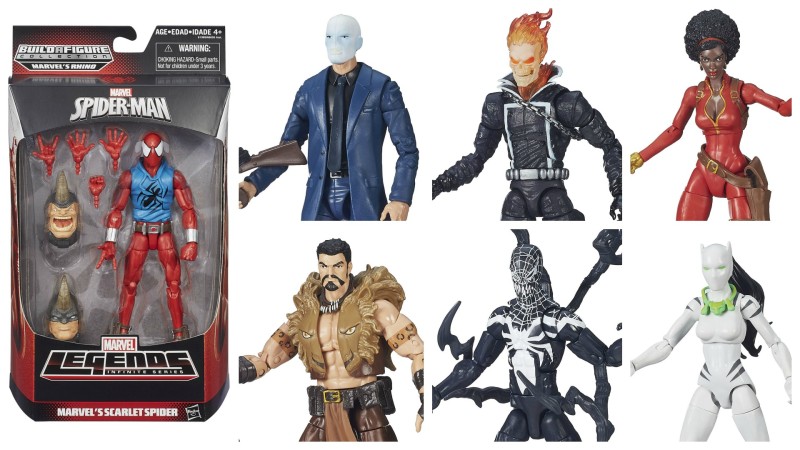 Generally, I prefer having the option to order Marvel Legends figures individually, so I've been waiting for the Rhino wave to show up on Amazon, like the Marvel Legends Ant-Man / Ultron wave did a couple weeks ago – but inexplicably it hasn't yet. So I am doing the next best thing – I'm pre-ordering a case of the Marvel Legends Rhino wave at Entertainment Earth for $159.99 with free shipping. That will leave me with a duplicate Scarlet Spider to give away.
There are other options: you could pre-order the Rhino case or a seven figure set (no dupes) from BigBadToyStore. The case costs the same as EE, but shipping is extra. And the seven figure set only saves you $5 at $154.99 – and again you pay shipping. The math there doesn't make sense to me.
Toys R Us also has the Rhino wave up for pre-order – they currently show up first when you search for Marvel Legends on the TRU site. While you can pre-order the figures individually, they're $21.99 each – for all seven you'd be at $153.93 (with free shipping, though) so to me it really only makes sense if you're going to cherry-pick the wave.
Continue reading "Weekend Toy Run: Pre-Order the Marvel Legends Rhino Wave at Entertainment Earth"