Toyfare 157 leads into San Diego Comic-Con, and it's due to hit news stands next week. It will feature new figures from Hasbro and Mattel, and thanks to a subscriber who got his issue early, we've got the rundown for you.
Hasbro Marvel Universe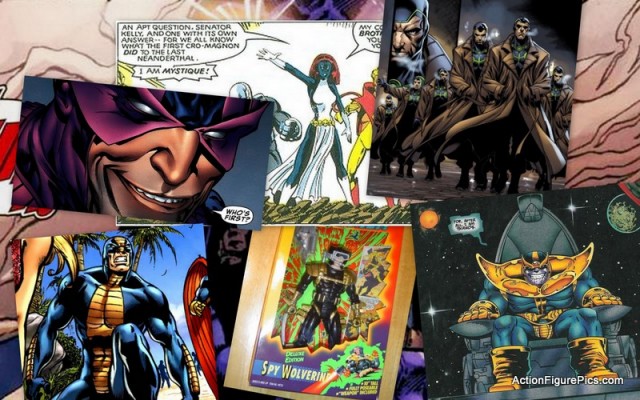 The fifth and sixth series of Marvel Universe for 2010 have been revealed by online retailers who posted pre-orders, but you'll get some nice closeup pics of some of them in Toyfare. In series 5, you've got a Team X Wolverine who looks like a revisit to the 90's Toy Biz Spy Wolverine, a classic Mystique, and Madrox the Multiple Man. Madrox is sporting his duds from the Ultimate Universe, but without his trenchcoat.
From series 6, there's Hawkeye (Bullseye, spoiler!) from the Dark Avengers, a classic Constrictor, and Thanos. It looks like Thanos is not wearing the Infinity Gauntlet.
Mattel DC Universe Classics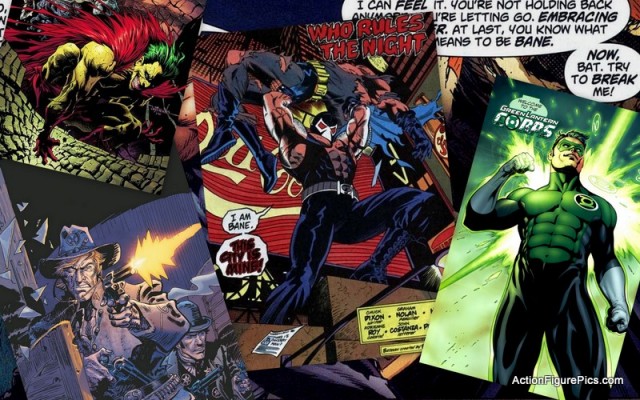 Hallelujah! My long wait for a DC Universe Classics Jonah Hex will come to an end this fall. Hex will be one of four DCUC figures revealed in Toyfare. His torso is a new sculpt, absent of an ab crunch. The Creeper is also coming our way, and looks to reuse the Deadman buck.
And Green Lantern fans will be getting Kyle Rayner, sporting the costume he was wearing in Blackest Night. Not sure if Kyle is a DCUC figure or if he's part of the Green Lantern Classics line that were briefly available for pre-order back in May.
Finally, the "man who broke the Bat" gets a redo from the last figure we got in the Batman line. While I'm psyched to get a Bane with legs that can be posed, I'm going to guess that Bane will be a Collect and Connect figure – and if so, I'm going to worry about him being too big.
Ghostbusters Toys R Us Exclusive Pack
For those of you looking for an easier way to get the four Ghostbusters in one shot, you'll get your chance with a Toys R Us exclusive pack. This pack will feature Ray, Pete, Winston, and Egon in their dark gray uniforms from Ghostbusters 2, and will also include Slimer – the new one with tongue hanging out.
All of the figures, including Slimer, will have on Santa hats – and I'm not sure whether the hats will be removable, but hope they are. One last note – all the GBs will have ungloved hands and pant legs tucked in, so they'll all have identical sculpts for their bodies.
Masters of the Universe Classics – we'll get to see the pic of Grizzlor's back that Toy Guru flashed at Wizard World Philly a few weeks ago.
I'm sure there'll be more great info, including interviews with the guys behind the toy lines at Hasbro and Mattel, so be sure to pick up a copy of Toyfare 157 next Wednesday!