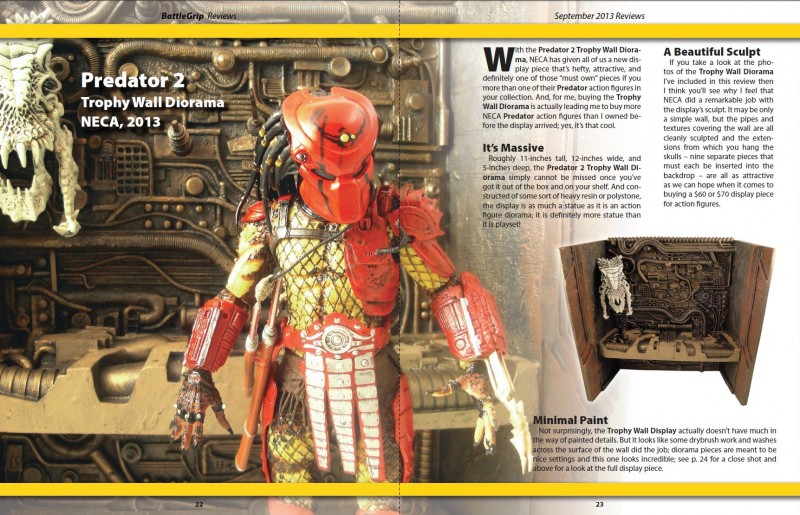 If you're not familiar with Philip Reed and his site, BattleGrip, you should check it out. When I started AFP, somehow Philip found the site, and he's been a really great supporter from our early days – and he's just that way in the collecting community – a terrific guy.
Earlier this year, Philip published a Kickstarter-funded book about 3rd-party Transformers called Transforming Collections. (There are a couple of copies of Transforming Collections available on Amazon.) I guess that massive effort kept him hooked on publishing, because his latest endeavor is a free downloadable magazine. I'm re-hosting BattleGrip – issue 1 here (click to download – 70MB) to help get the issue out there. If you're an old-timer like me and miss the days when you could go to a magazine store to pick up one related to toys (or if you just want to know what that was like, in this increasingly online world), then you'll love this.
A couple of tips – you'll need Adobe Acrobat Reader or an alternative PDF reader, and the best way to read this magazine is to set it up in 2-page view (View -> Page Display -> Two Page View) and select the option to show the cover page on its own (View -> Page Display -> Show Cover Page in Two Page View). This will let you see some of the beautiful 2-page spreads, like the Predator Trophy Case above, in all their glory.
Great start to the magazine, Philip, and thanks for the link to my moot-fake-rant about the Club Infinite Earths Doomsday. Can't wait for issue 2!