Glow-in-the-dark Terminator is homage to the classic Kenner line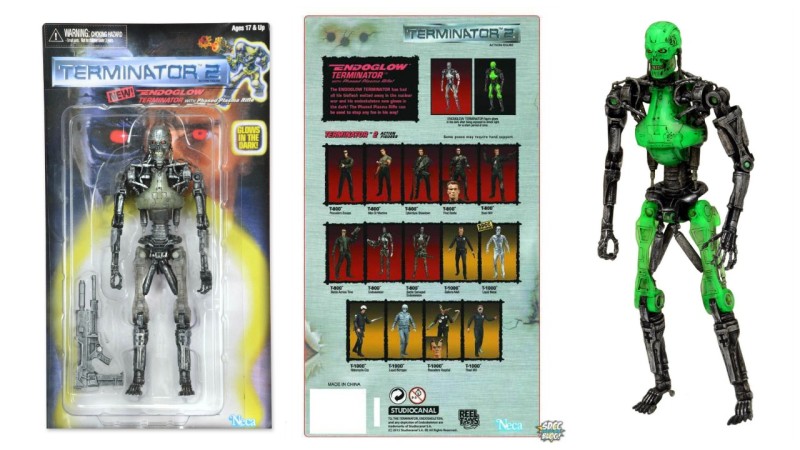 NECA is going retro with a couple of its Con exclusives. The SDCC Unofficial Blog got the first look at the Terminator 2 Retro Endoglow Endoskeleton (that's a mouthful) which will debut at San Diego Comic-Con this July. While the packaging harkens back to the Kenner Terminator 2 line from the 90's, the figure itself has got modern-day sculpt and articulation from NECA. Even if you're not a fan of the GITD gimmick, it's just a paint app that's unnoticeable in normal light, so this figure should fit in nicely with your Terminator figures from previous NECA runs. And since Terminator: Genisys opens this July, with the iconic Terminator endoskeletons virtually unchanged from their earlier incarnations, this could be the start of your Terminator army if you don't have one yet.
Action Figure Insider revealed the other Kenner retro exclusive – a nifty translucent Ambush Predator that includes a couple of interchangeable vac-metal masks. Both the Terminator and Predator exclusives will be available at SDCC, other regional cons, and presumably online. Terminated.
Continue reading "Webswipe: NECA Unveils Con Exclusive Terminator 2 Endoskeleton – San Diego Comic-Con Unofficial Blog"