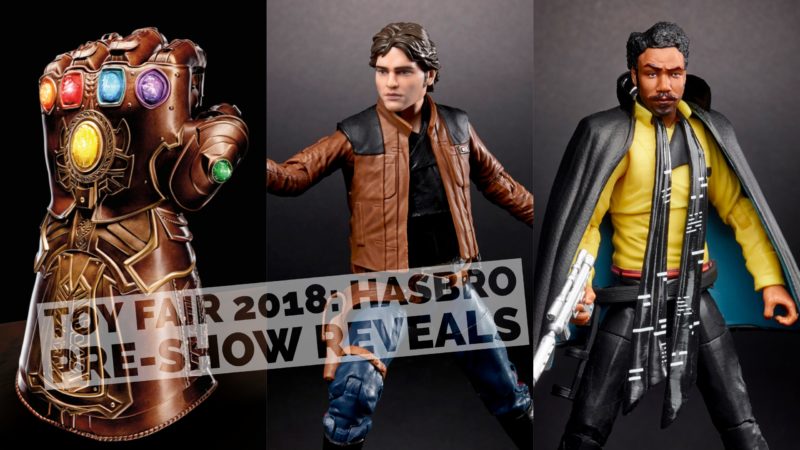 Toy Fair has not officially started, but Hasbro has shared some product reveals in a pre-show tease from their Marvel and Star Wars product lines. As you might expect, both brands remain aligned with the major movie releases for the year.
On the Marvel front, Hasbro is continuing the Marvel Legends premium role play line with an electronic Infinity Gauntlet from Avengers: Infinity War. They're also continuing the revamped Mighty Muggs line with new figures for Infinity War and Ant-Man and the Wasp. Hasbro previously teased upcoming Marvel Legends waves for Deadpool 2 and Venom.
Hasbro's Star Wars reveals lean heavily into Solo: A Star Wars Story with new Black Series and Force Link figures, among others. But they also have a sprinkling of figures from Rogue One: A Star Wars Story and Star Wars: The Last Jedi.
Read on for lots of pics and product descriptions. And stay tuned for more reveals – the Hasbro media event for Toy Fair is on Saturday afternoon.
Continue reading "Toy Fair 2018: Hasbro Shares Pre-Show Reveals for Marvel and Star Wars"