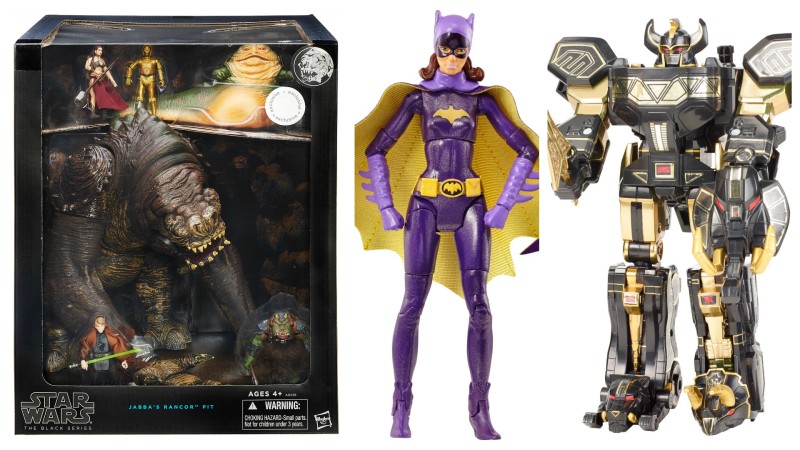 Toy R Us is renewing its attempt to woo collectors by establishing a "Collector Vector" shop within both its traditional and online stores, and participating in San Diego Comic-Con with ten exclusives from a variety of toy manufacturers. While I'm doing fewer traditional toy runs now, I've been to my local TRU recently and have not noticed any change – but online they've established a Collector Vector search grouping that currently includes over 200 products and a landing page for their Con exclusives.
While I think TRU will continue to struggle to differentiate itself with collectors, the Con exclusives will help drive some traffic their way. The list includes the Yvonne Craig Batgirl from the '60s Batman show (thankfully individually-carded and not in a 3-pack with Batman and Robin), a Star Wars Black Series Rancor set in the 3.75-inch scale, a Power Rangers exclusive, and more. They'll be available at the Entertainment Earth booth (#2343) at the show and online at Toysrus.com/ComicConvention from Thursday, July 9 through Sunday, July 12, while supplies last, of course.
It's an impressive list of exclusives – TRU may be on the decline, but they still have some sway with the toy companies.
Continue reading "SDCC 2015: Toys R Us Hosts Exclusives from Bandai, Hasbro, Mattel and More"