Grunt, Snake Eyes, and Rock 'n Roll get the Gentle Giant vintage makeover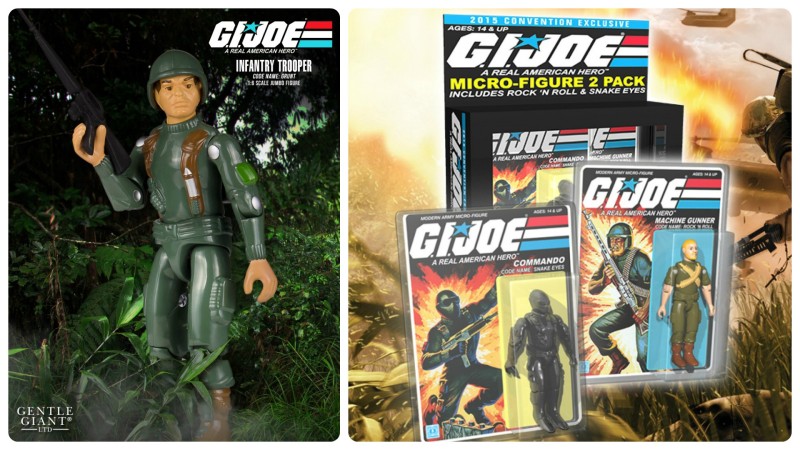 With its San Diego Comic-Con exclusives this year, Gentle Giant is expanding its vintage G.I. JOE product line… and shrinking it. Grunt, the infantry trooper, will be the latest vintage figure to be revealed in its 12-inch line. He may also be the first you can get into your hands. Rock 'n Roll, Stalker, Snake Eyes, and Zap are in the pipeline for 12-inch but are expected to be released after SDCC.
Meanwhile, Snake Eyes and Rock 'n Roll are serving double duty, launching a micro-figure scale with a 2-pack exclusive for the show. It's not clear exactly how micro is micro, but seeing as how the figures will fit easily in the palm of your hand, they'll be a good deal smaller than the classic 3 3/4-inch figures. Maybe 50% smaller, making them 1 7/8-inches?
You can pre-order these the Jumbo and Micro exclusives (and more) from Gentle Giant if you are a Premier Guild member.
Continue reading "SDCC 2015: G.I. JOE Gets Jumbo and Micro Exclusives from Gentle Giant"