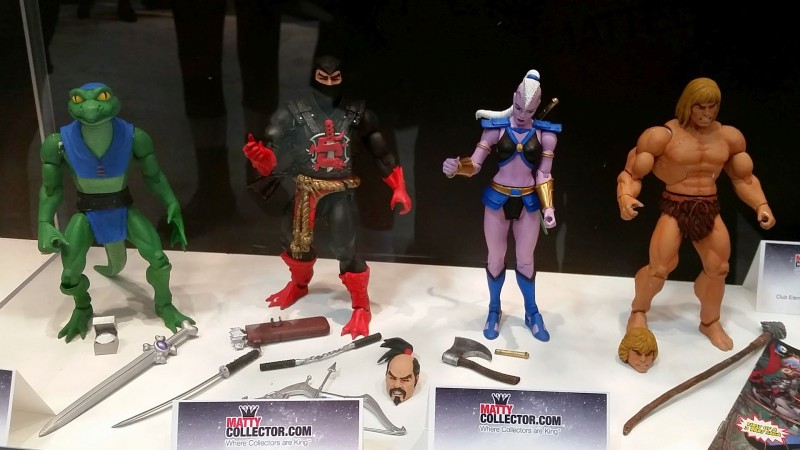 Toy Guru made it clear when he kicked off their Mattypalooza presentation with a Masters of the Universe Classics video with the message that all toy lines must end (an homage to the Game of Thrones marketing campaign for the past season). I suppose that's Mattel's way to drive subscriptions for Club Eternia for 2015, now billed as the last year for MOTUC and Four Horseman figures.
And they certainly loaded up the sub with extra goodness in the first quarter of 2015, in case there are people still on the fence to subscribe. It's fan favorite Lizard Man from the Filmation series, Ninjor from the vintage line, and Huntara from last year's SDCC fan vote. The Club Eternia exclusive is Oo-larr, the He-Man from the original mini-comic – and to make this extra tempting, the exclusive will include an extra He-Man head sculpt in the vintage style.
You can see all this and more in our SDCC 2014 Masters of the Universe Classics album.
Continue reading "SDCC 2014: Masters of the Universe Classics Starts 2015 Strong, But Future Uncertain"