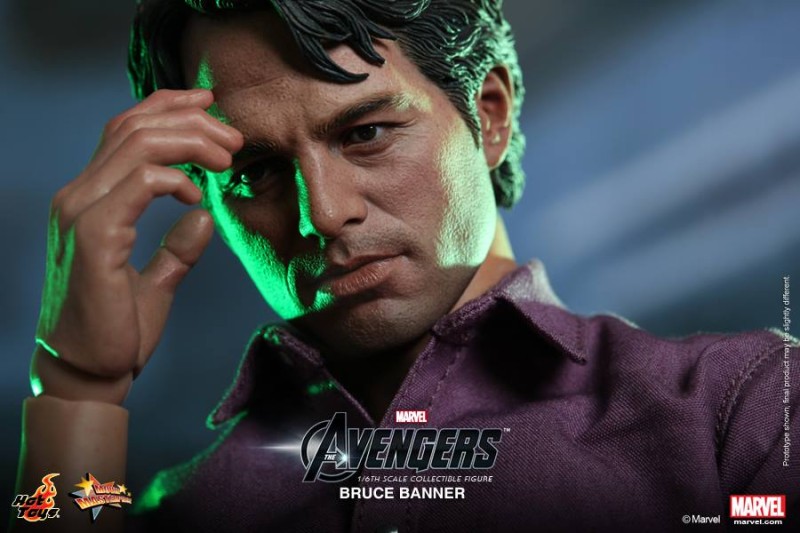 While I've got Hulk on my mind, I'd be remiss if I didn't highlight the recent reveals by Hot Toys for their Avengers Bruce Banner figure. We first saw puny Banner in a shawarma diorama at SGTCC. At the time I thought Hot Toys was cruel for making a custom we could never get ourselves. Now I find myself in a quandary – I don't have a Tony Stark figure. And Hot Toys hasn't made a Steve Rogers figure. So do I get Banner? In fact, there's two options. One is Banner by himself, while the other includes the really awesome Hulk figure, I think with some additional "set pieces" to liven up your display.
Both the Hot Toys Avengers Bruce Banner and the Hot Toys Avengers Bruce Banner and Hulk are up for pre-order at Sideshow Collectibles.
» There's more… click to continue reading Hot Toys Reveals Avengers Bruce Banner – Hulk Smash Puny Banner!