Pre-orders for Courtroom Battle Egon, Rotar vs Twistoid, and Hover Robots start 5/28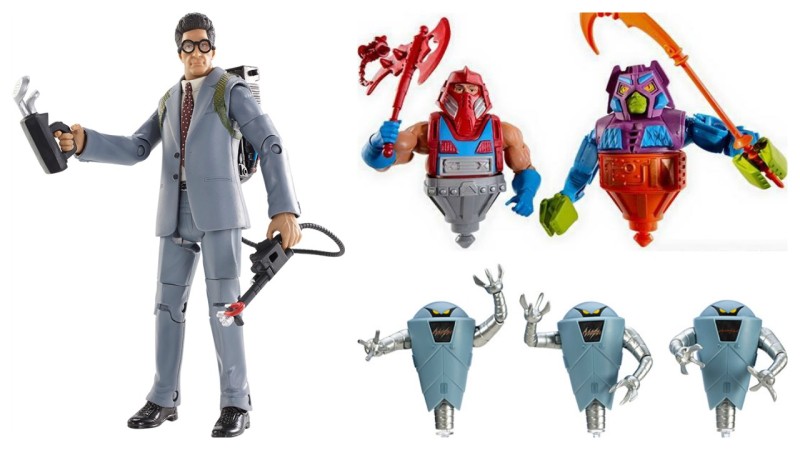 The gang at Mattycollector has started their reveals for San Diego Comic-Con. I am a little surprised that first out of the gate is the Courtroom Battle Egon Spengler from Ghostbusters – it's been a few years since the courtroom versions of Venkman (2011) and Stantz (2012) were released with the Scoleri brothers, so it might be a tough sell except for the Ghostbuster fans who must complete that trio. I think the suit coloring is a little light, but might make for some better contrast with the other two.
From Masters of the Universe Classics comes the Rotar vs Twistoid 2-pack, which harkens back to Rokkon and Stonedar from two years ago – let's see if there's some price creep from the $60 those cost. And we'll also see the return of the Hover Robots 3-pack, which is the traveling convention exclusive. Somehow I suspect that will be the toughest of the three exclusives to get.
Mattel will use the same system as last year, with pick-up at the show nearby the Convention Center. The pre-order vouchers will go up for sale May 28 for Early Access, and June 1 for All Access.
Stay tuned for more reveals. What do you think they'll have for DC Comics exclusives this year?
Continue reading "SDCC 2015: Mattel Reveals First Con Exclusives for Ghostbusters and Masters of the Universe Classics"