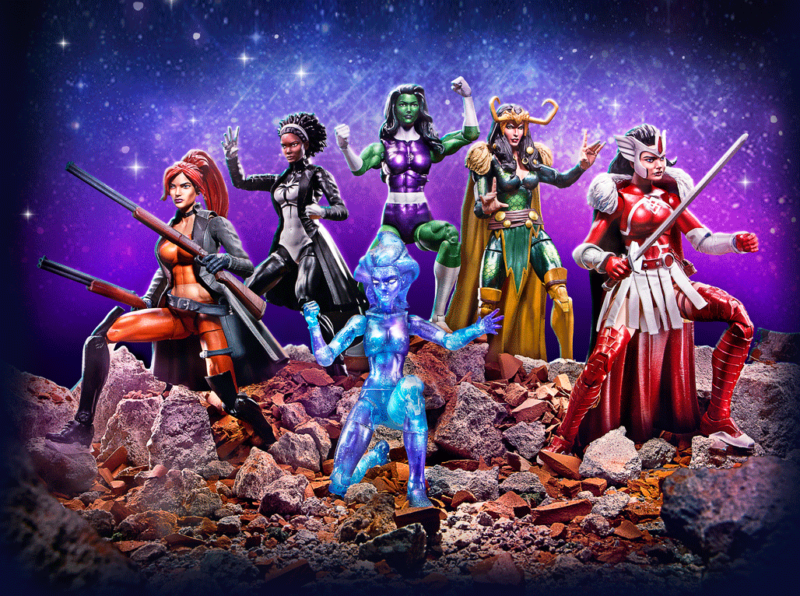 Hasbro held their Collector Preview yesterday (read our Toy Fair 2017: Hasbro Marvel Legends Report to get caught up) and this morning they shared their press pics for a bunch of their Marvel Legends products. They've included a lot of the retailer exclusives that were not available on the showroom floor.
Pictured above – the Toys R Us exclusive Marvel Legends 6-inch A-Force 6-pack, featuring She-Hulk, Lady Loki, Lady Sif, Monica Rambeau, Singularity, and Elsa Bloodstone.
Now get ready for some sensory overload – over 70 more official Hasbro Marvel Legends pics ahead!