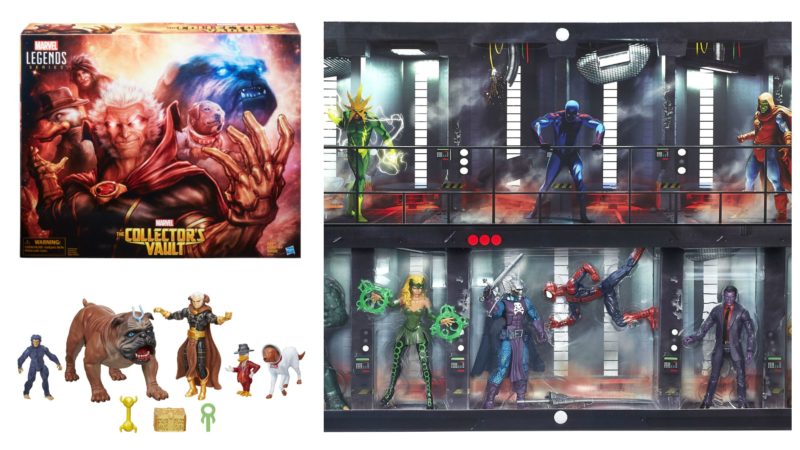 With San Diego Comic-Con just over a week away, Hasbro has released details for its Marvel exclusives. While the Collector's Vault (in Marvel Universe 3.75-inch scale) and the Raft (in Marvel Legends 6-inch scale) have been steadily making the rounds on eBay, we're glad to finally see the official pics and specifics.
In recent years, Hasbro has leveraged the upcoming year's Marvel movie slate for its exclusives, like it did with last year's Marvel Legends Book of the Vishanti set for this year's Dr. Strange. Likewise, we've got the Marvel Universe Collector's Vault aligned with next year's Guardian's of the Galaxy 2 and the Marvel Legends Raft set aligned with next year's Spider-Man: Homecoming. Since these exclusives are planned up to a year in advance (and therefore up to two years ahead of the movie release), they do not likely reveal characters or plot points for the movies themselves… but it's still fun to speculate.
As with exclusives in previous years, both the Collector's Vault and the Raft will be available in limited quantities following Comic-Con at HasbroToyShop.com. We'll be picking ours up (hopefully) at SDCC next week!
Continue reading "SDCC 2016: Hasbro Reveals Marvel Collector's Vault and Raft Exclusives"